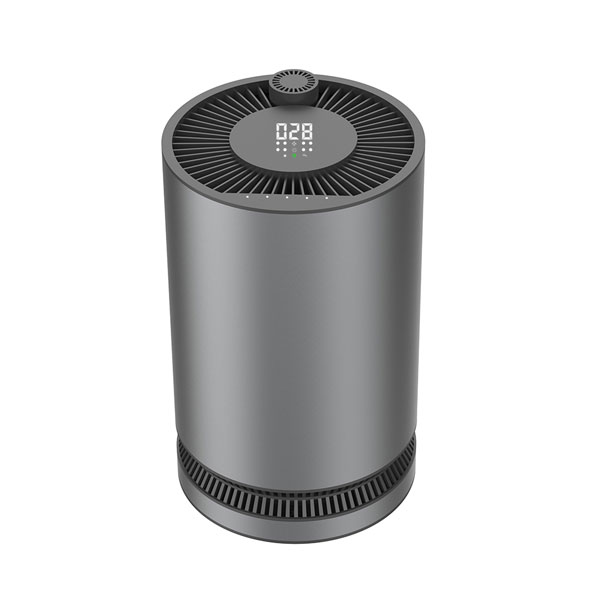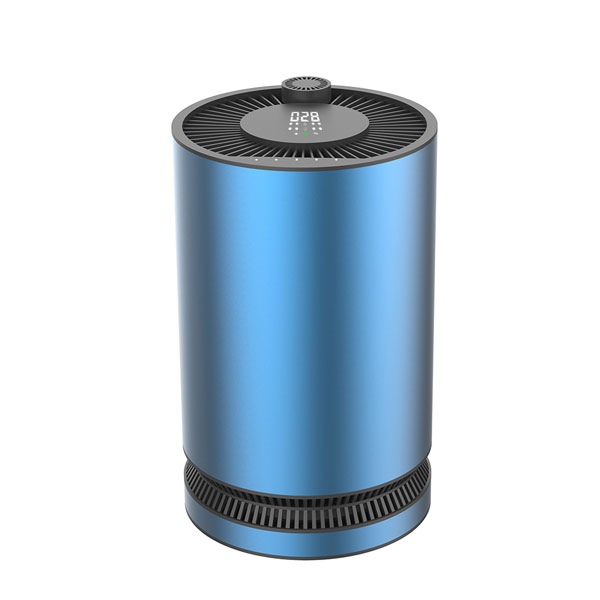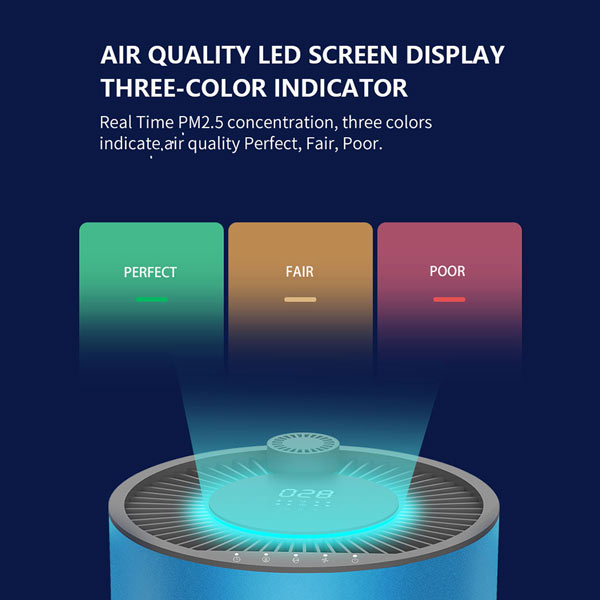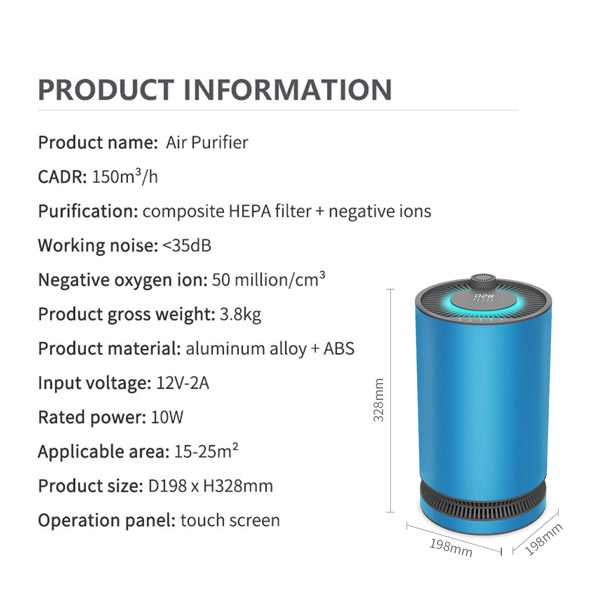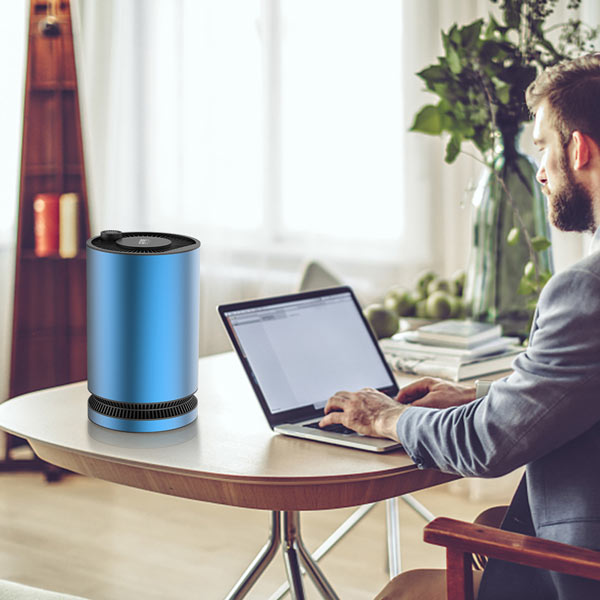 Office Desktop Air Purifiers Negative Ion Hepa Filter
---
LED display three color indicator,Real time monitoring of air quality and PM2 5 concentration
Daily smell/odor puriification DIY fragrance
Virus removal rate >99.9%.It releases tens of millions of nega -tive ions every minute It can deeply decompose and kill the stubborn bacteria and viruses quickly.For example:Staph Albicans、Staph Aureus、Escherichia Coli
H13 advanced composite filter multiple purication of allrgen bacteria,effectively remove indoor PM2.5 ,dust particles , bacteria , viruses allergens and other particulate matter
Double cycle strong suction clean the whole house with one purifier.Suitable for living room / bedroom / officeFast delivery of clean air to cover the whole house.
PRODUCT INFORMATION
| | |
| --- | --- |
| Product name | Air Purifier |
| CADR | 150m³/h |
| Purification | Composite HEPA filter+ negative ions |
| Working noise | Less than 35db |
| Negative oxygen ion | 50 million/cm |
| Product gross weight | 3.8kg |
| Product material | Aluminum alloy+ABS |
| Input voltage | 12V-2A |
| Rated power | 10W |
| Applicable area | 15-25m³ |
| Product size | D198 x H328mm |
| Operation panel | Touch screen |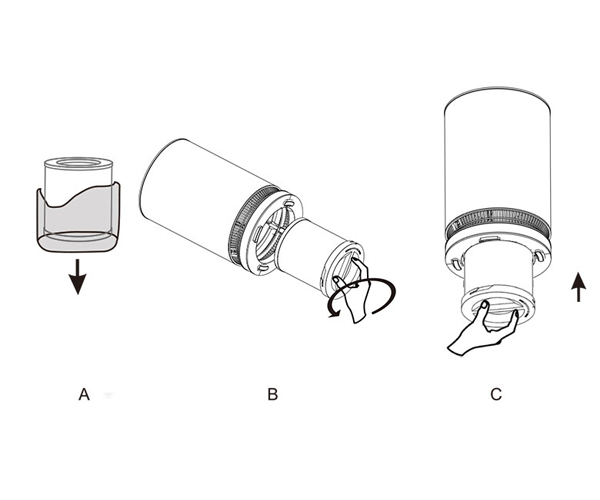 REPLACE THE FILTER
A. Remove the packing bag of the filter
B.Rotate to Open direction to open
C.Put in the new filter and tighten the base.
According to the usage time of the filter, there are four states:green, orange, red, and red flashing. When red or red flashes,the filter needs to be replaced. After replacing the filter, pressand hold(auto + timer)for three seconds at the sametime, the filter replacement alarm status will be cleared.Thelight is green. The filter reset was successful.
*The high-efficiency composite filter cannot be washed withwater, nor can it be cleaned with a vacuum cleaner.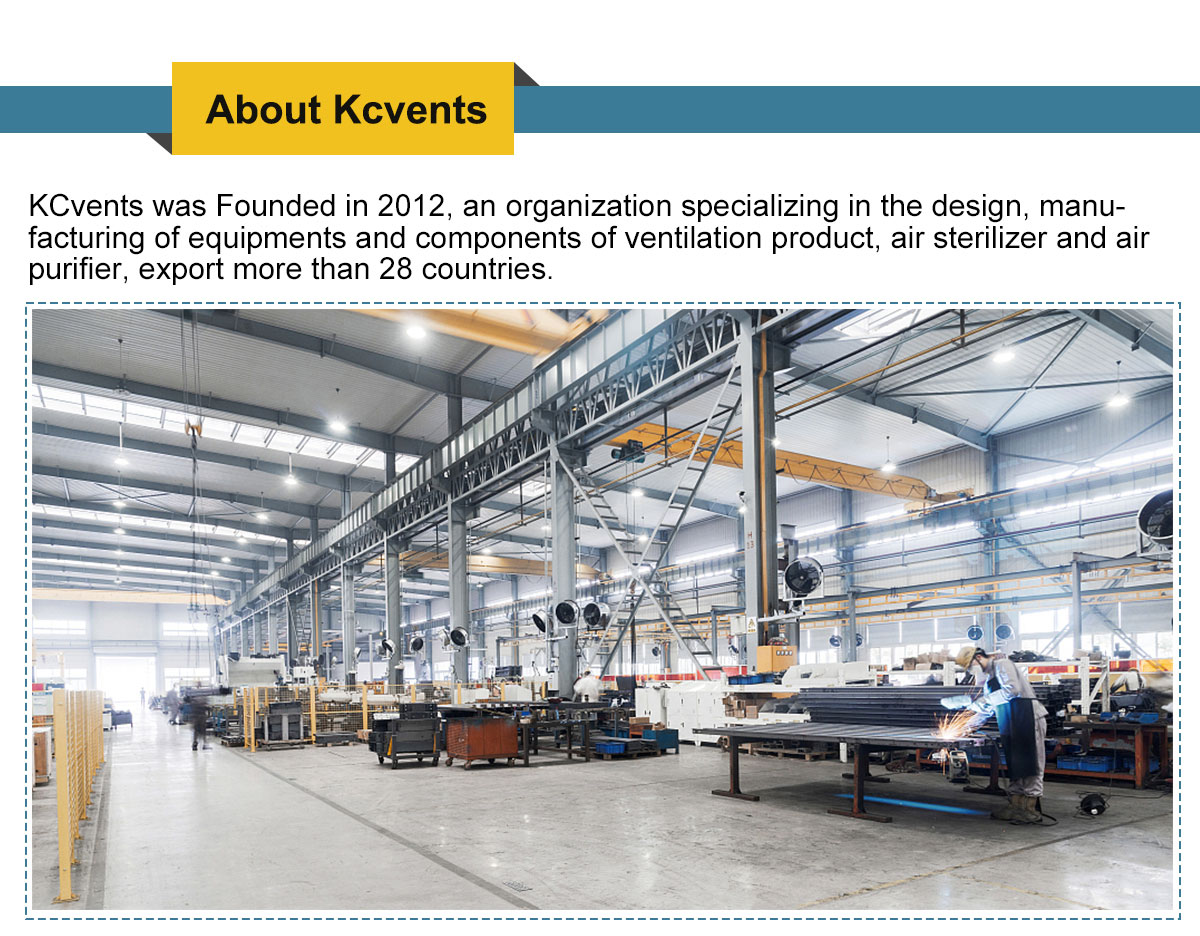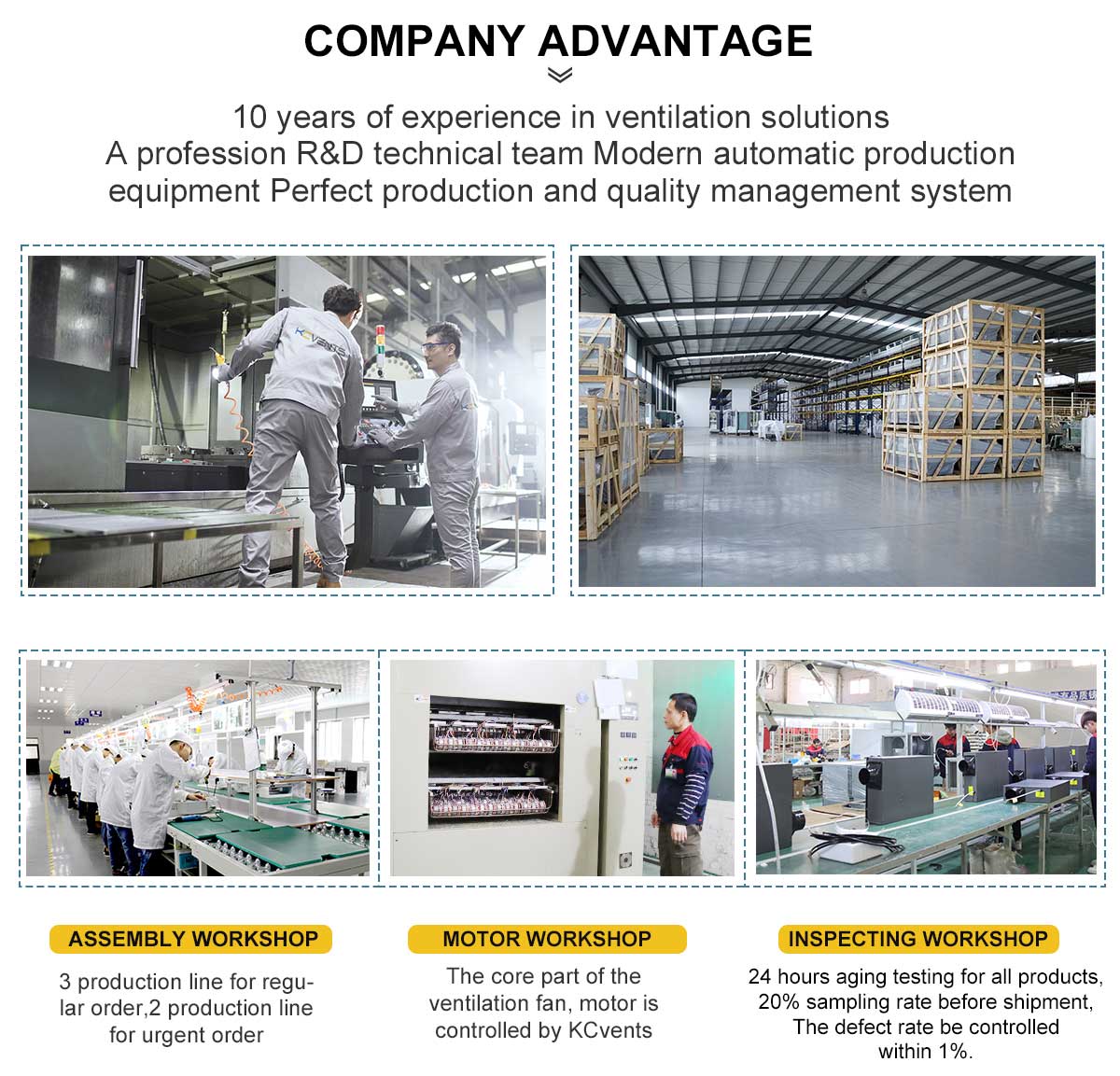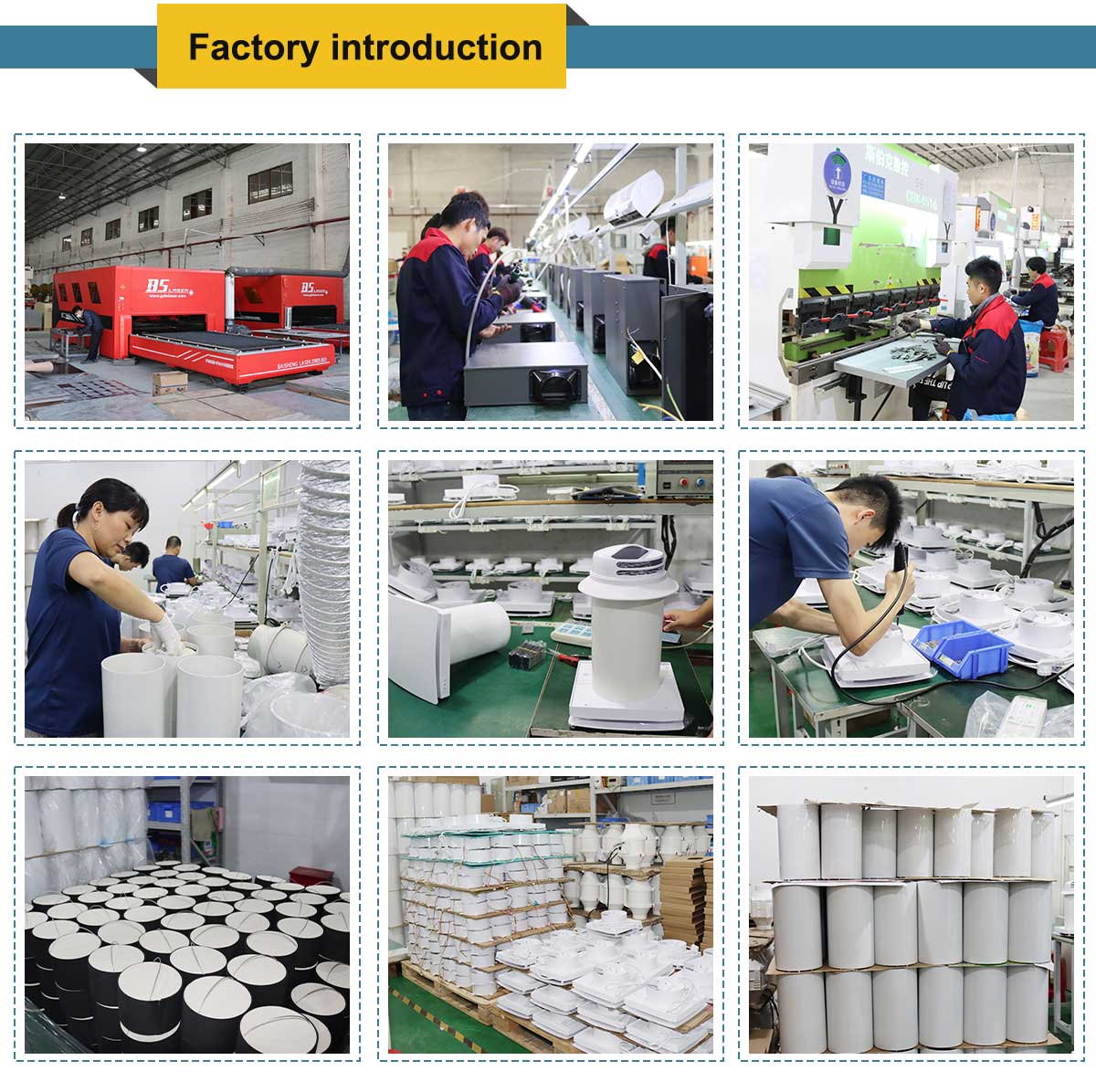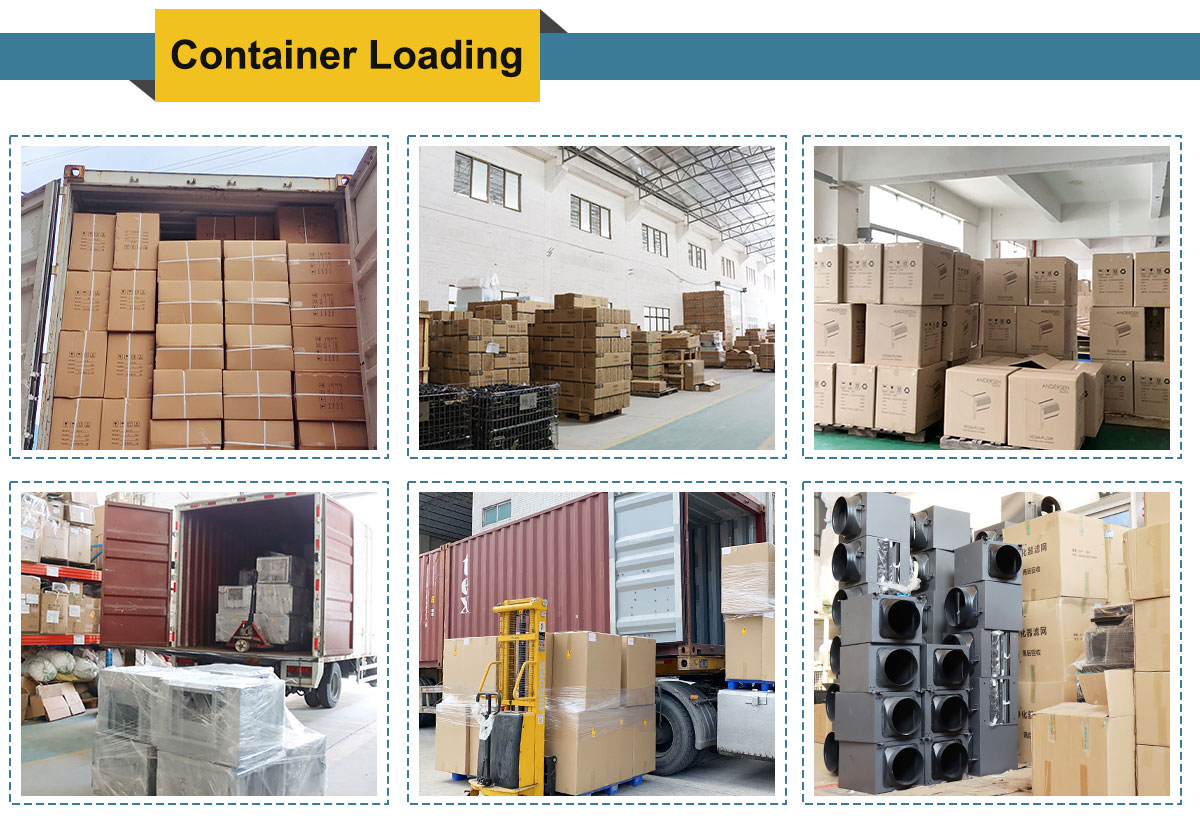 ---
To better ensure the safety of your goods, professional, environmentally friendly, convenient and efficient packaging services will be provided. EOM acceptable.
KCVENTS has a large experience designing and producing air curtains,air handling units, fan boxes, fan filter units, axial fans, centrifugal fans, mixed flow fans and other special and OEM equipment. We export our products to more than 45 countries worldwide. Loyal to our commitments regarding our customers, our products fulfill the highest standards of quality criteria. We are proud of our highly qualified team composed by master engineers, designers, specialized technicians and skilled professionals, ready to assist you in any questions you may have in design, installation or service maintenance requirements. Air curtains market leading Ventilation product leading Producing +7 years Exporting +45 countries Experimented R+D+i Continuous improving Complete range, all applications University knowledge collabora.