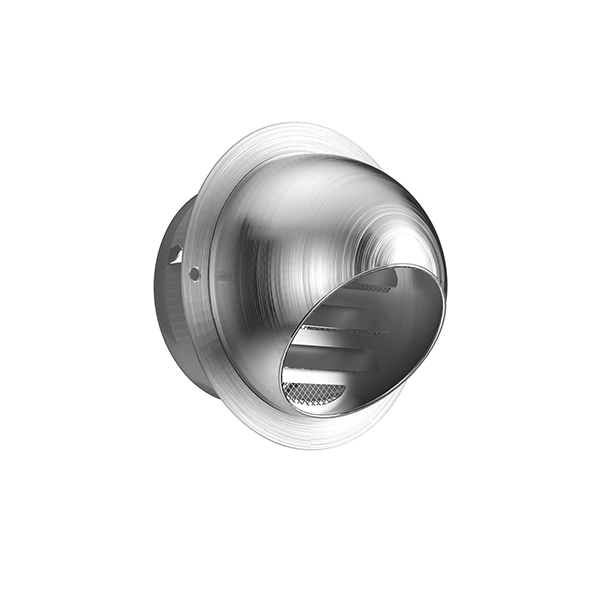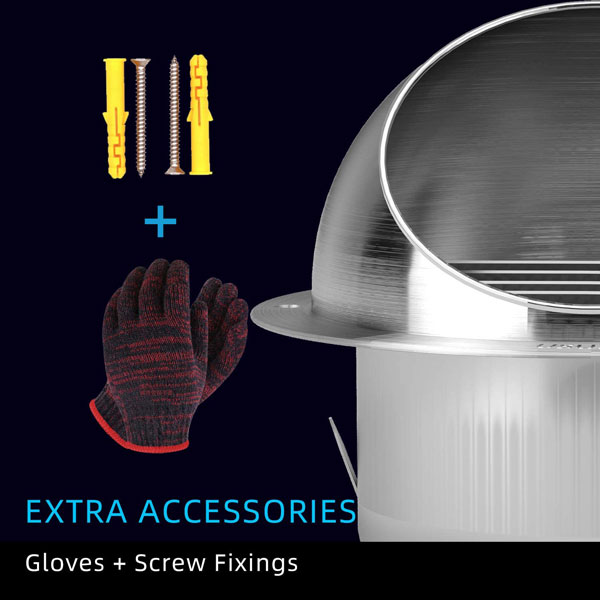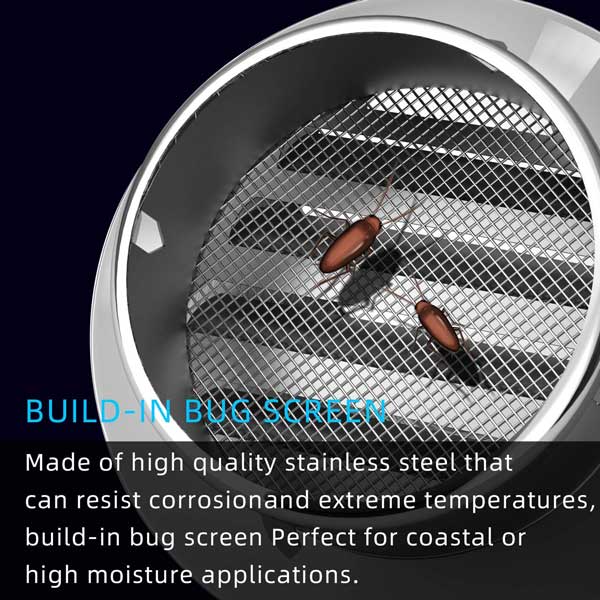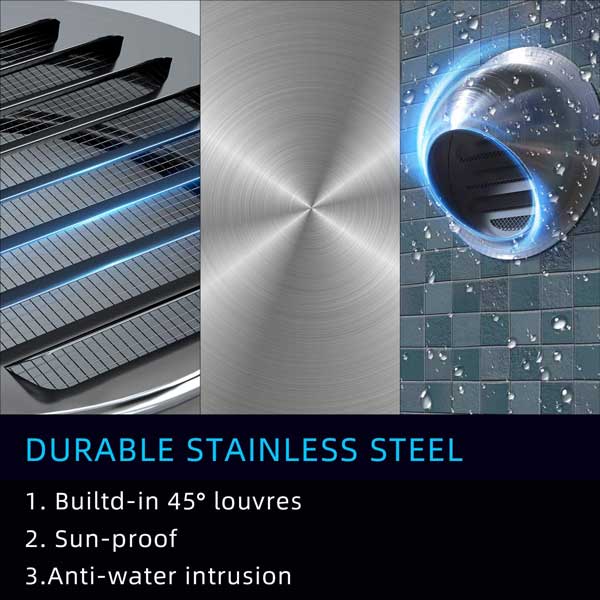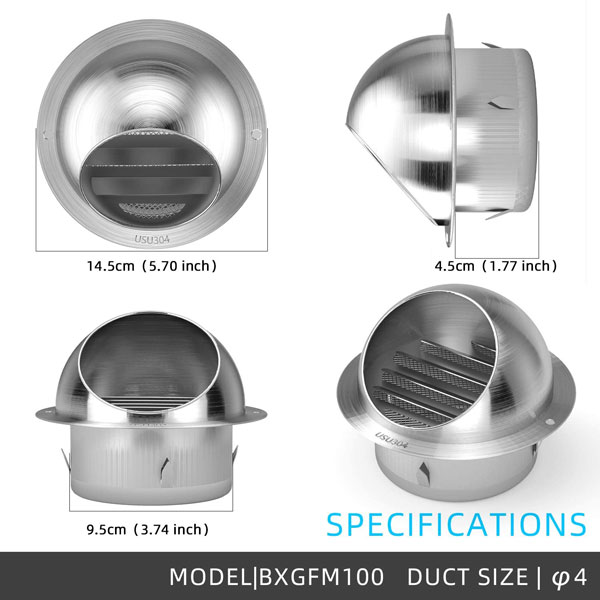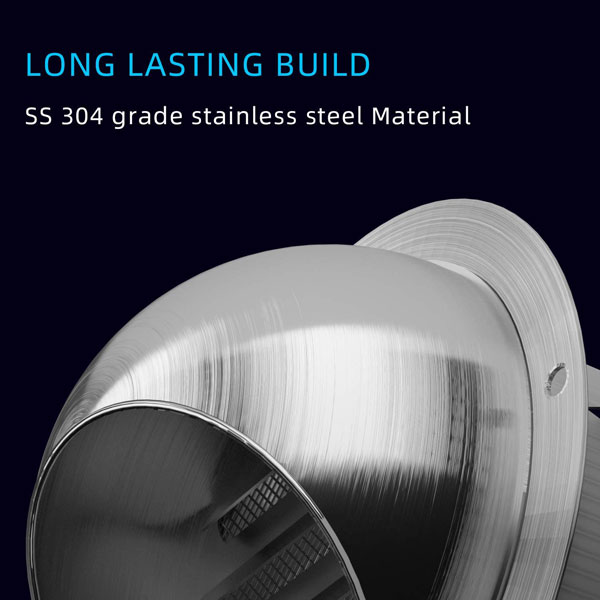 4 Inch 304 Stainless Vent Dryer Hood External Extractor
---
[Size]: Connected to the duct diameter of 4inch (100mm)
[Quality Material]: Thickened SS 304, Made of high quality stainless steel 304, resist corrosion and extreme temperatures,
[Fly Screen Mesh]: Wall extractor vent outlet build-in bug screen,keeps pests from entering homes or nesting
[45 °Inclined Louver]: Stainless steel bull nose wall vent to prevent rainwater from instilling.
[Application]:Ideal for exhaust fan applications such as dryer, bathroom, or kitchen exhaust venting.
Product description
[Kind Reminder]: Put on Gloves before installation. The edge area of the stainless vent is sharp, please be careful! ClassicMart Stainless Steel 304 Exhaust Grille Ventilation Outlet Air Vent designed for exterior applications, they are easy to install and have large openings to reduce clogging. The shape of the hood as well as the downwards protruding slats prevent rainwater and too much wind from entering the ventilation system, and suited to exhaust fan applications such as dryer, bathroom, or kitchen exhaust venting. The heavy-gauge stainless steel construction is corrosion-resistant for durability. Ideal for dryer vent pipes / hoses, home wall vents, heat transfer and ventilation systems, bathroom vents & extractors, air conditioning units, kitchen fans & vents, and a wide variety of industrial uses.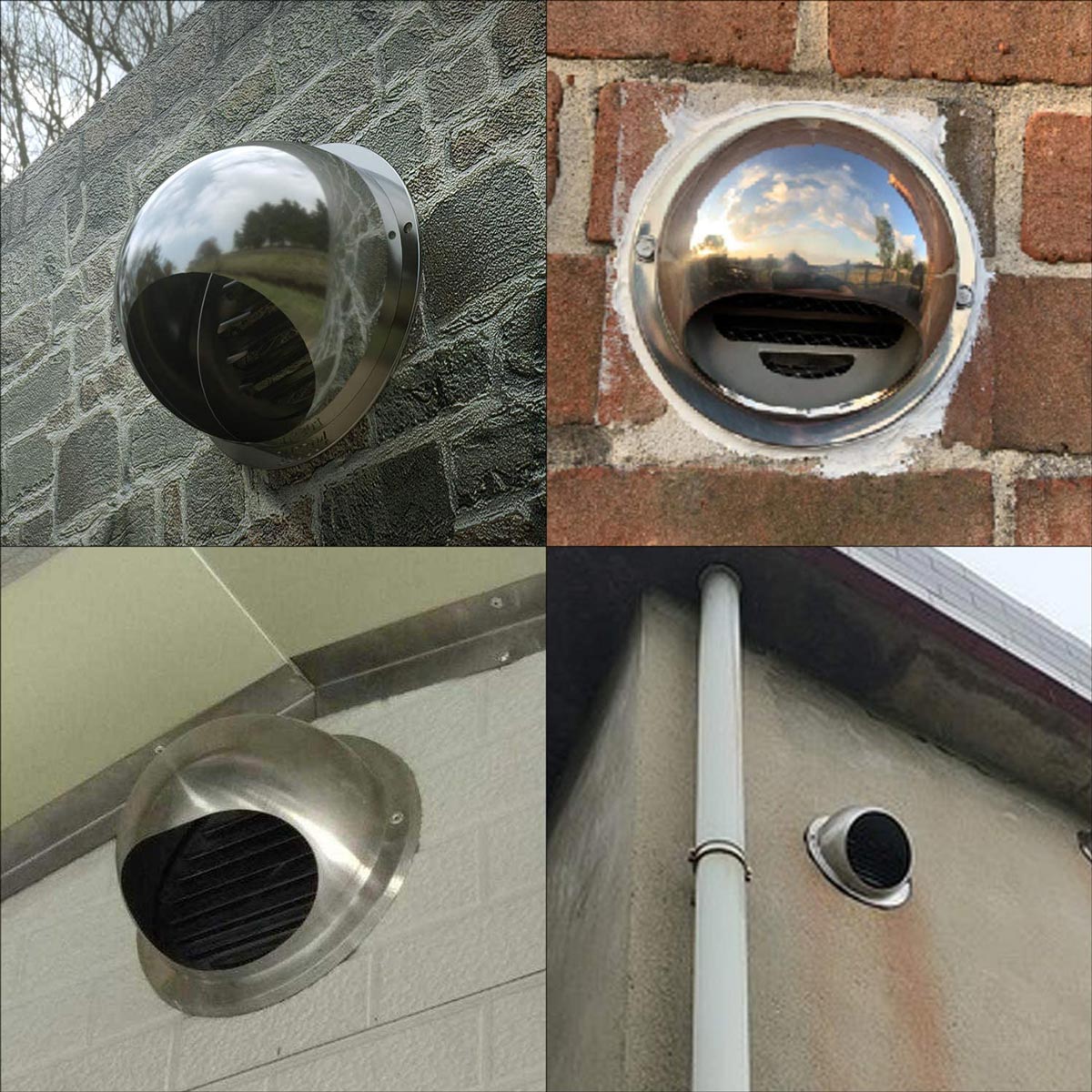 Installation steps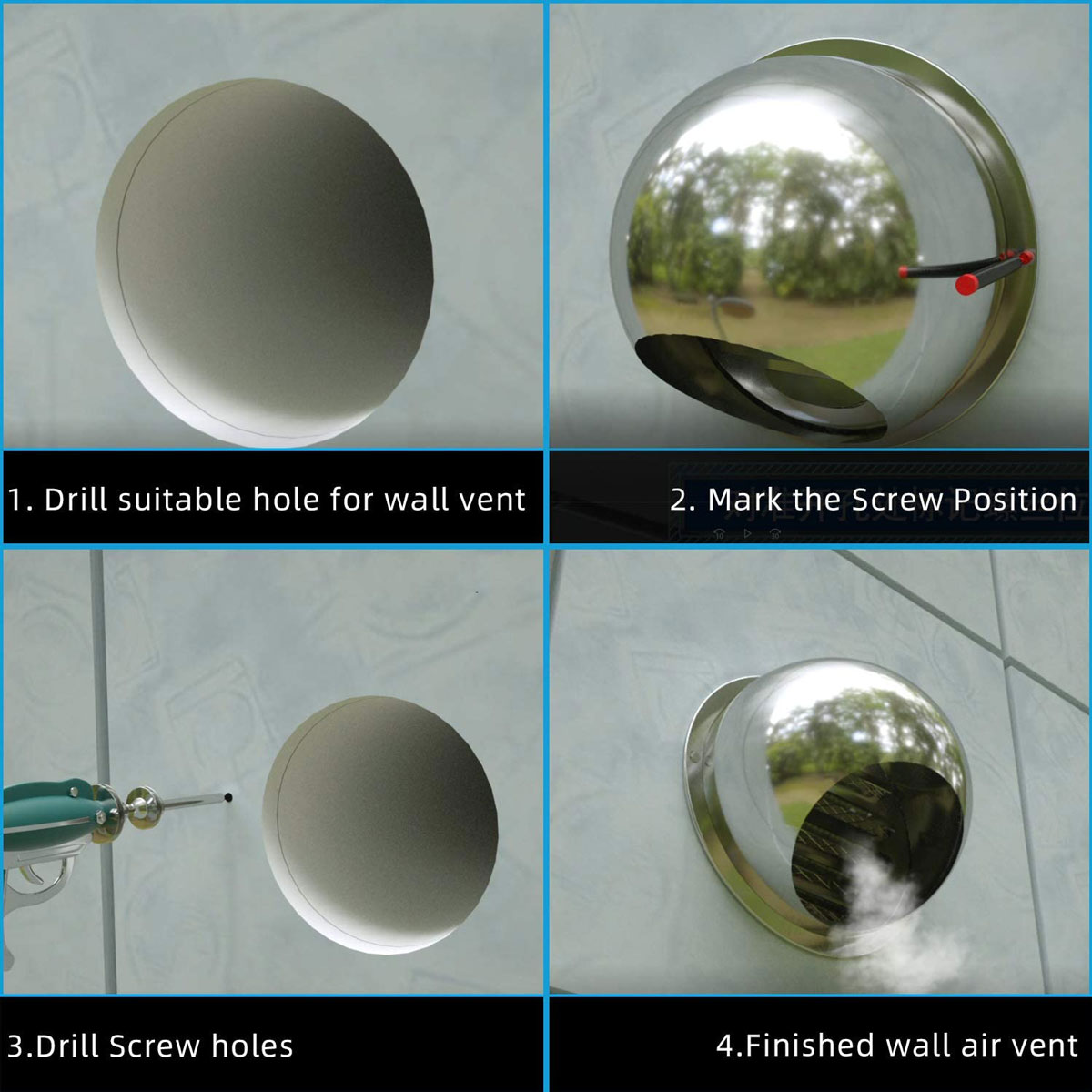 ---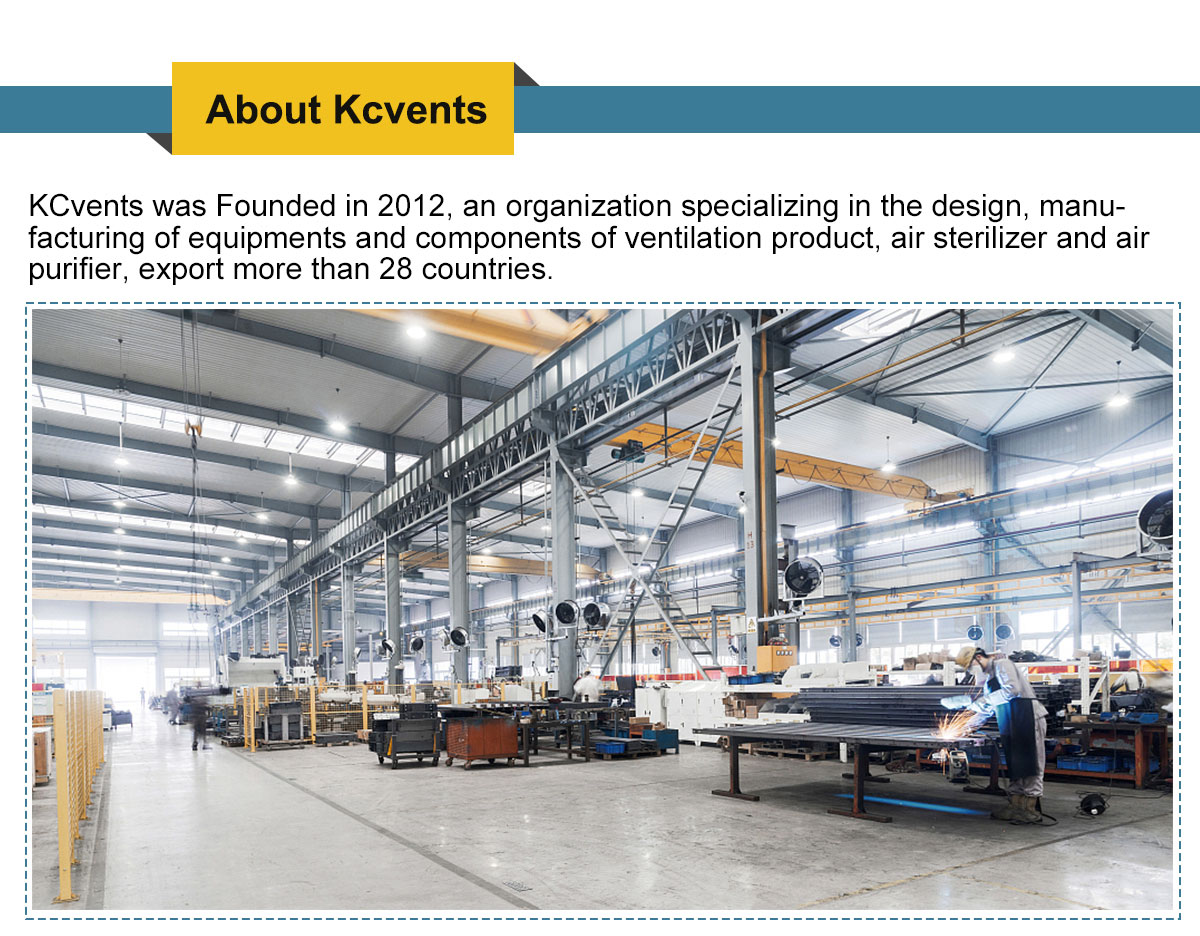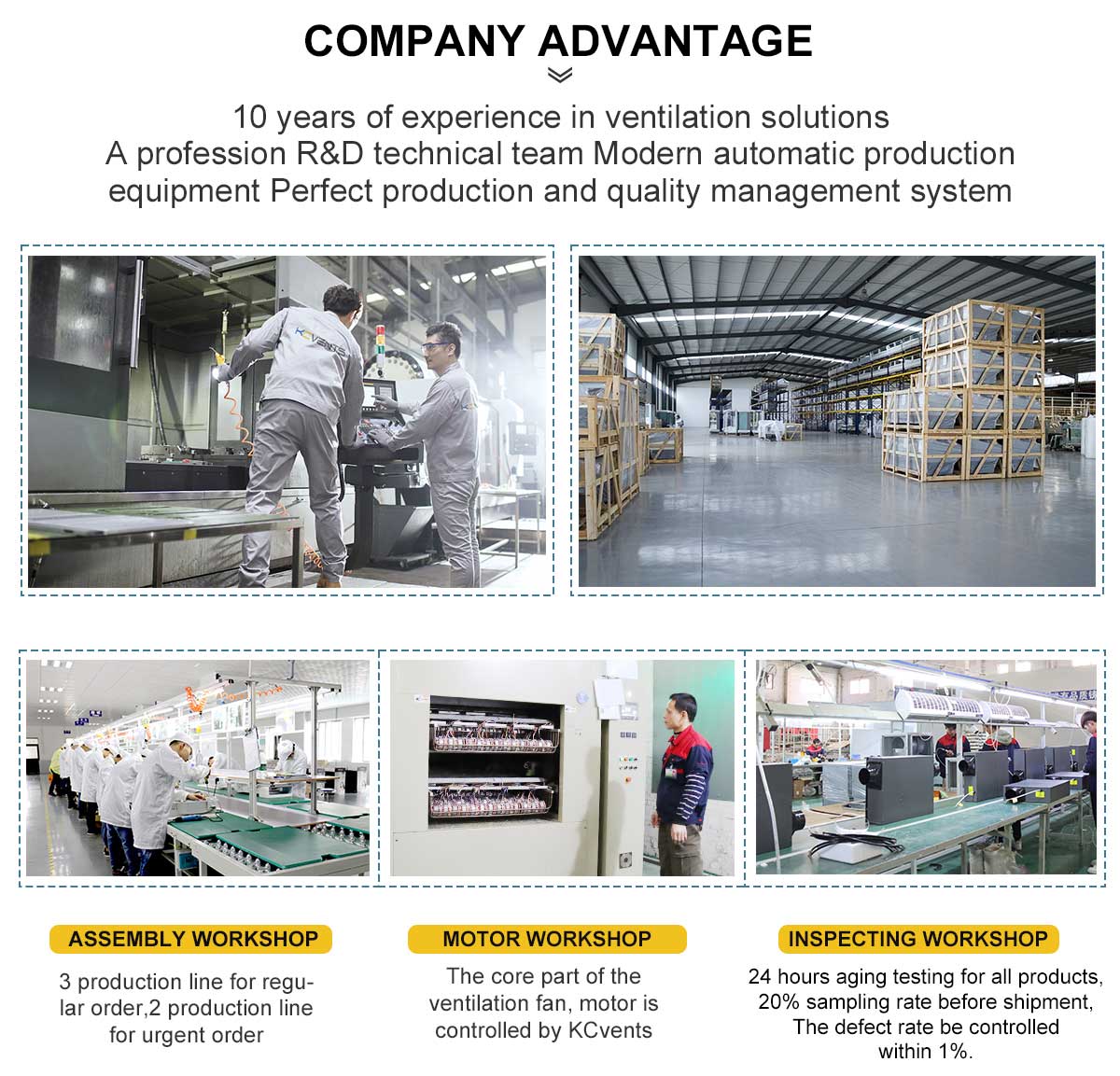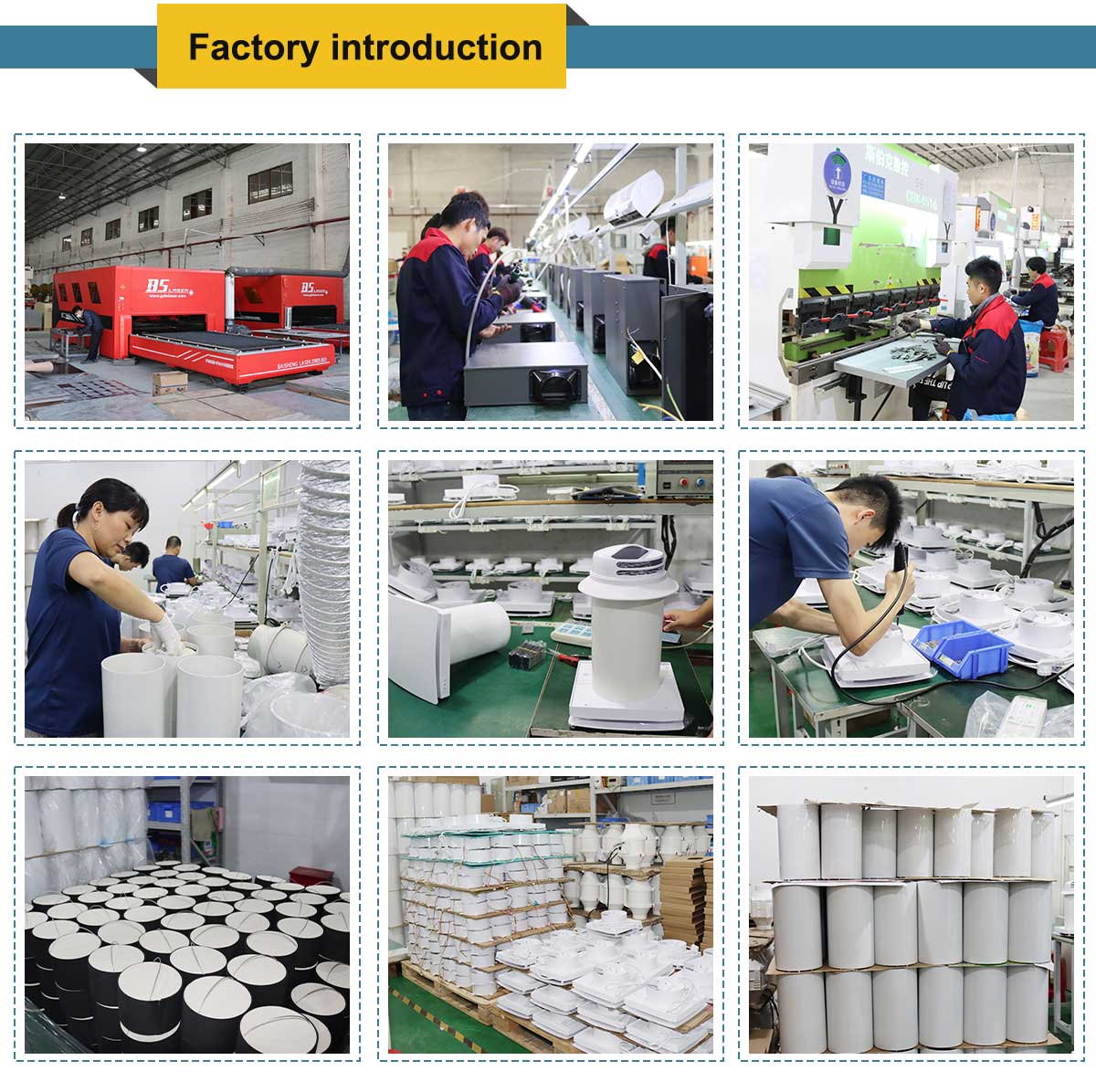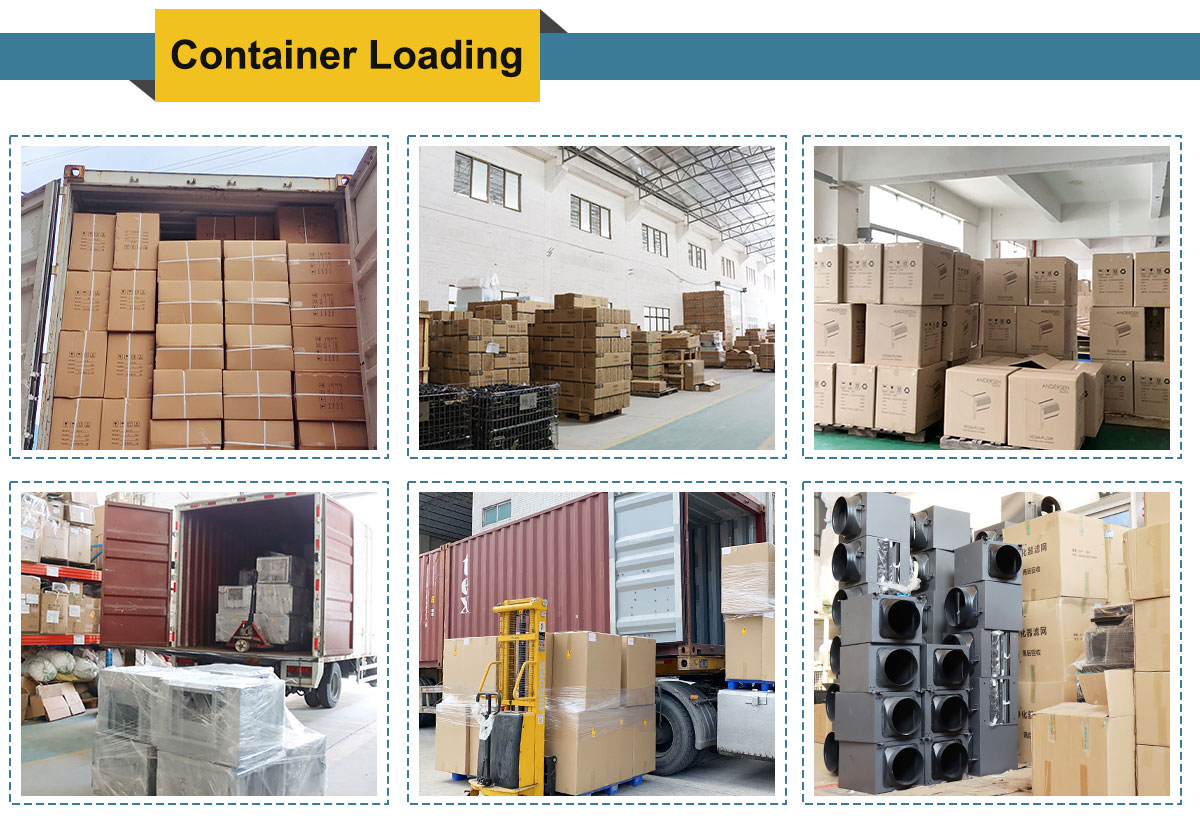 ---
To better ensure the safety of your goods, professional, environmentally friendly, convenient and efficient packaging services will be provided. EOM acceptable.
KCVENTS has a large experience designing and producing air curtains,air handling units, fan boxes, fan filter units, axial fans, centrifugal fans, mixed flow fans and other special and OEM equipment. We export our products to more than 45 countries worldwide. Loyal to our commitments regarding our customers, our products fulfill the highest standards of quality criteria. We are proud of our highly qualified team composed by master engineers, designers, specialized technicians and skilled professionals, ready to assist you in any questions you may have in design, installation or service maintenance requirements. Air curtains market leading Ventilation product leading Producing +7 years Exporting +45 countries Experimented R+D+i Continuous improving Complete range, all applications University knowledge collabora.