As you consider issues like safe heating and indoor air quality, you may be wondering about ventilation solutions for your home. Ventilation plays an important role in the safe heating of your home, especially if you operate a gas or oil furnace. Homes with wood burning fireplaces may also benefit from important ventilation improvements, and an energy recovery ventilator is an excellent choice for maximizing energy efficiency while enhancing your indoor air quality.
In most homes, the majority of the outside air enters through gaps and cracks in the building envelope. Unfortunately, this air is often drawn in through the basement, crawl space, attached garage, or attic, which are commonly the most contaminated locations in the home. This gives dust, pollen, mold spores, and vehicle exhaust a pathway into the living spaces.
Many homes rely on exhaust fans to vent moisture, odors, and stale air. Unfortunately, exhaust fans are often inadequate in removing contaminated air, especially in tightly constructed homes. Exhaust fans work only if enough makeup air can enter the home through gaps and cracks to replace the air vented out.
One of the most significant reasons for considering an ERV is your need for more fresh air in the home.The winter months can be extremely cold, and tight home sealing is common. While this can improve your home's energy efficiency, it can also lead to more pronounced problems with indoor pollution. Ventilation is needed to dilute the concentration of pollutants in the airstream.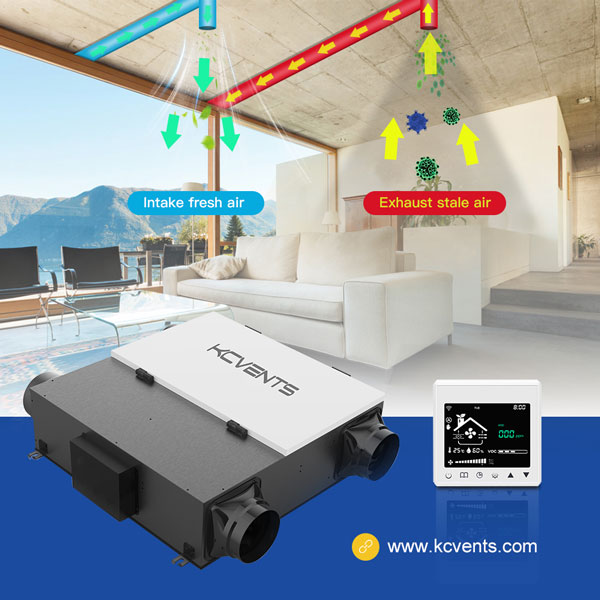 Heat recovery ventilators are designed for climates that experience harsh winters and mild summers. A KCvents ERV can attain nearly 90 percent efficiency in recovering heat in the winter and just over 50 percent efficiency in cooling recovery during the summer.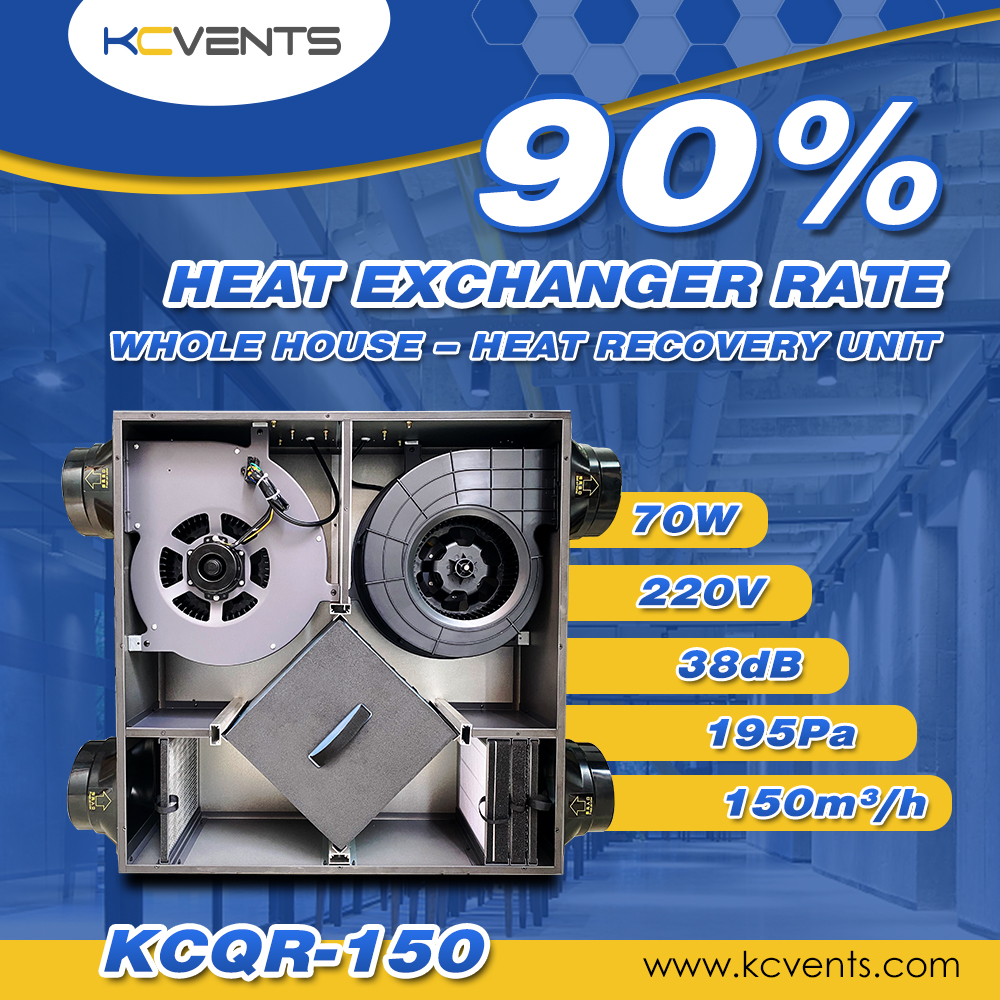 Please visit the website to get more information:kcvents products