ENTILATION SYSTEMS WITH HEAT RECOVERY with ceramic recuperator with alternating flow KCVENTS VT501 produced by KCVENTS are the best choice in the field of decentralized ventilation for houses and apartments.
KCVENTS is one of the largest manufacturers of such equipment in China and specializes exclusively in the production of decentralized systems, using the latest technology in the field of regenerative ceramic recuperators.
They lend themselves both to new homes, in the project or execution stage, as well as to the modernization of already built ones, houses or apartments.
High performance
They are easy to install, have the lowest energy consumption (2-10 W) and the best yields in energy recovery (over 90%) on the market.
The special quietness (from 18 dB) and the high degree of external noise isolation (30 dB) make them ideal for the most demanding and refined users.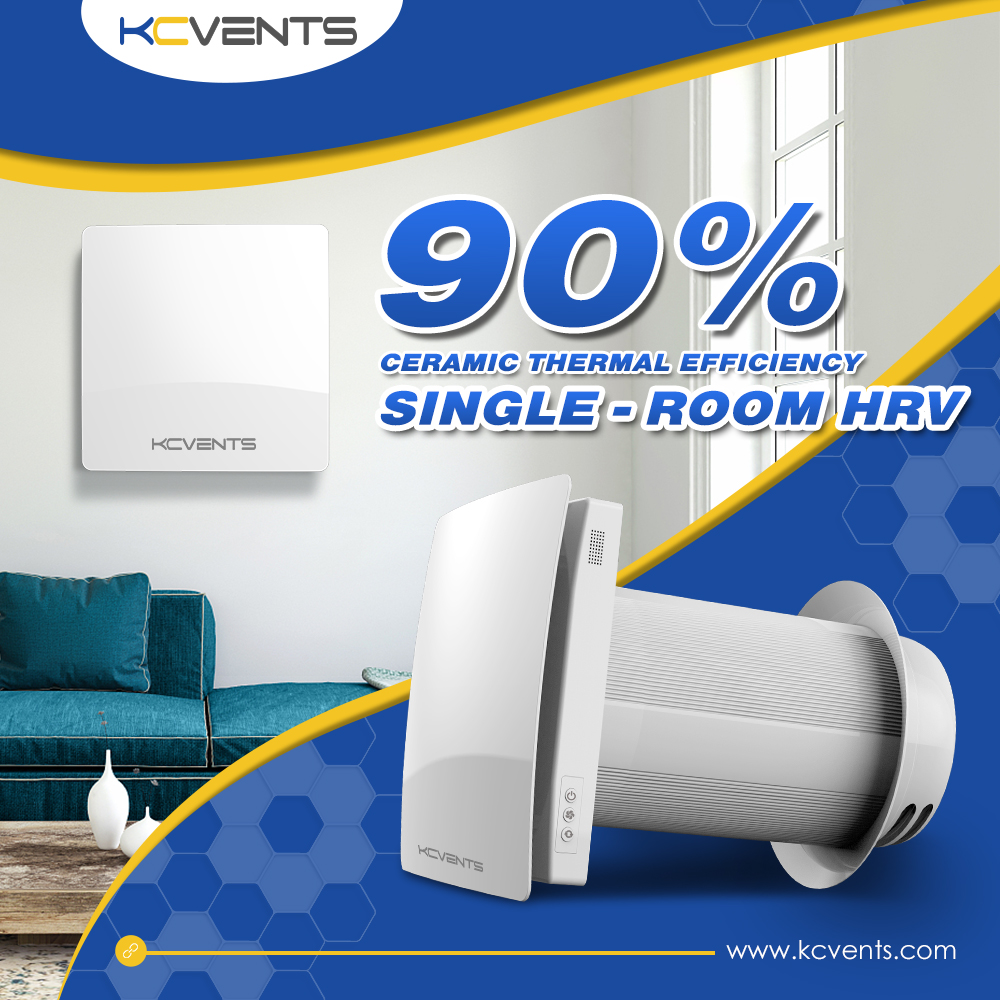 Easy Installation
Its tubes can be extended from 250mm to 450mm and are suitable for walls of different depths.1.The VT501 is very easy to install. It is wall mounted type, ductless installation.Just need to drill a proper hole according to the location paper.
They are available for a wide range of applications, from living rooms, bedrooms, ventilation of attics or basements, also meeting the most demanding architectural requirements, with facade grilles that can be easily integrated into any project or completely hidden in the wall, with an opening in the corner the window.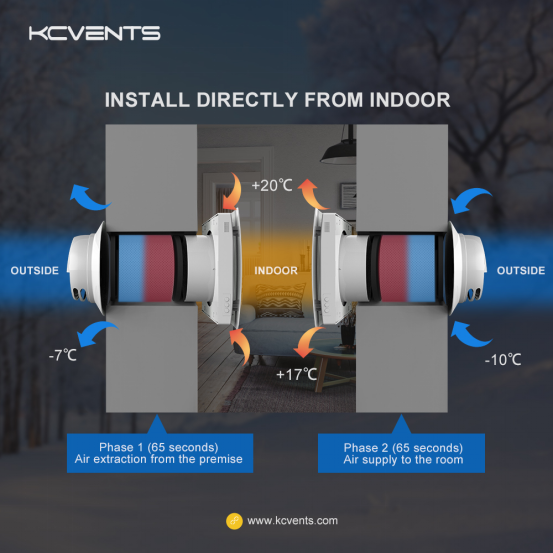 Working mode
High-performance automation allows optimal ventilation control, with included humidity sensor, being able to control the units in the entire home. In addition, the VT501 system has a "free cooling" mode, passive cooling, a particularly useful function in the summer, and a double filtration system with G3 or pollen filters.
It combines three working modes of air supply, air Exhaust mode and regeneration.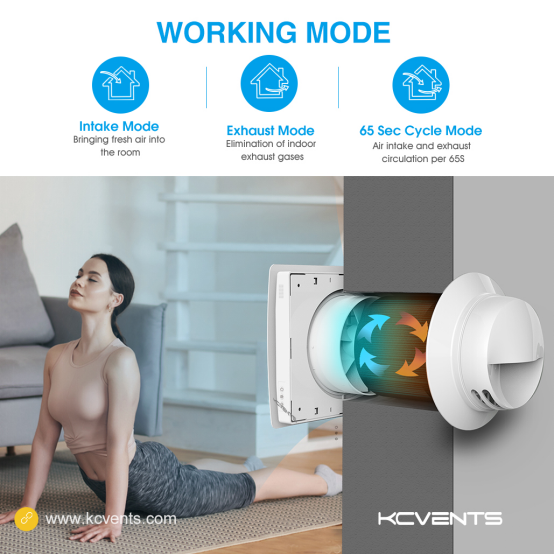 three working mode:
Air supply mode(which meas it can constantly bring air into house) /
Exhaust mode(which means blow air out ) /
Regeneration mode(in this mode it works in a circulation mode, regularly carry out air supply mode for 65 second then turn to ventilation mode for 65s, so each 65s it will change the airflow direction, it will be really helpful to keep house temperature and humidity balance
Mainterance
Maintenance of VT501 units is particularly easy. The entire air-filter-recuperator route can be quickly and easily sanitized by the beneficiary.