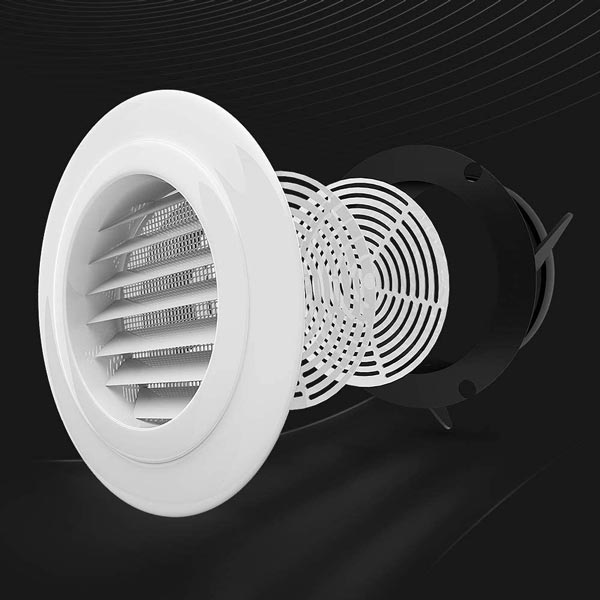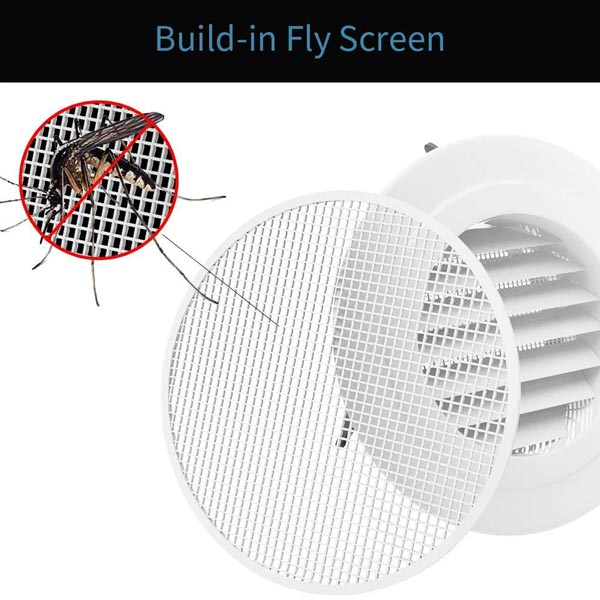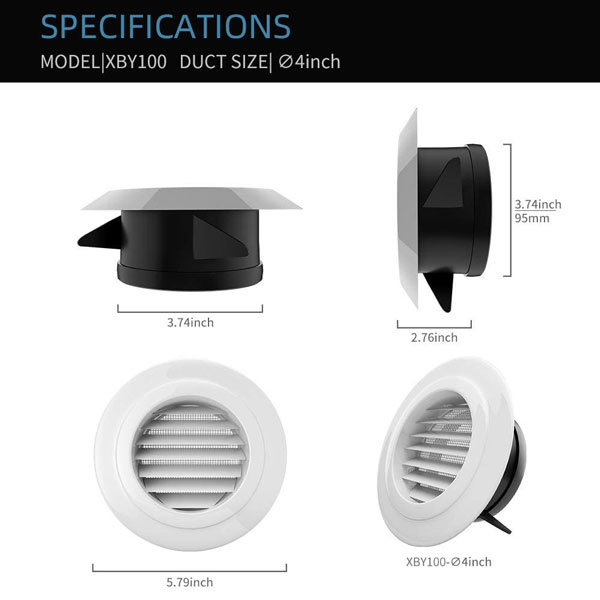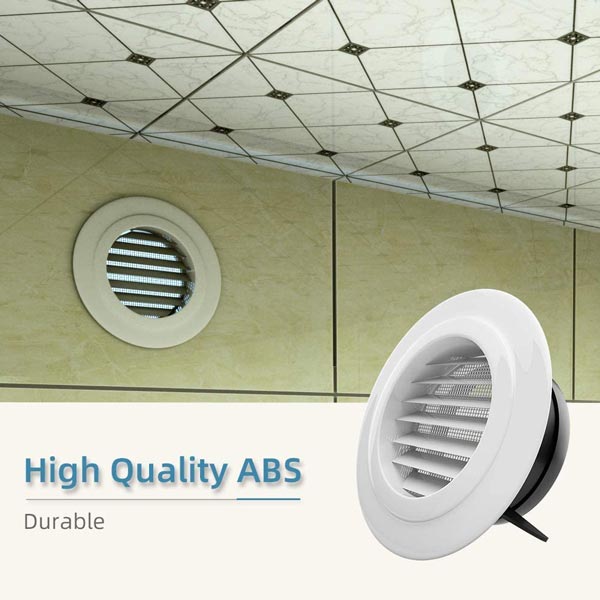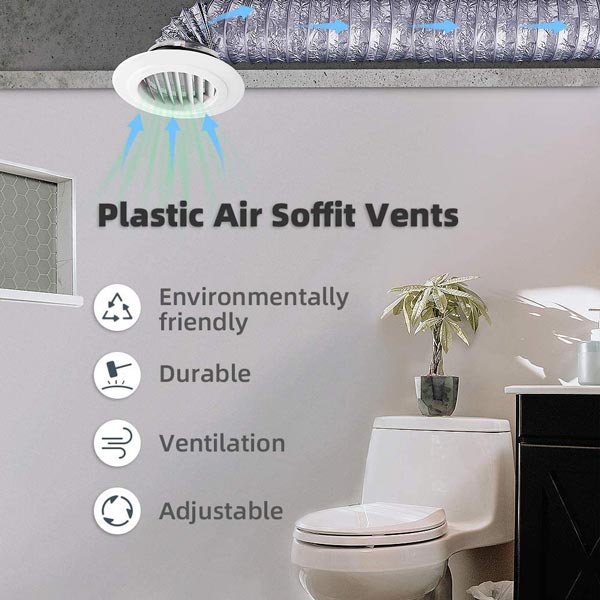 Soffit Vents 4/6/8 Inch Round Air Vents Louver
---
[Widely Use]Air vents covers can be perfectly used for indoor exhausting, lower noise, perfect for bathroom vents and extractors, air conditioning units, kitchen fans and vents etc.
[Main Features]Design of round flat cover with 45° louver has rainproof effect and built in screen mesh to block big things into your room.
[Plastic Material]Round soffit vents made of durable ABS, environment friendly no smells and non-toxic, thickened louvers
[Specification]100mm / 4"Air Vent Ventilation Grille Cover applied to 4 inch circular pipe/ducting hose.
[Easy Installation] Available for ceiling or wall mounted.
Product description
Manufactured in quality ABS, flush vent, ideal for under-eave venting or inside venting.
With an open mesh face, the vent can be used for walls, ceilings and as an inlet or outlet vent.
Designed for all indoor and outside vent tubing, bath extractors, air conditioners, cover wall or ceiling openings and ducting vents.
Size: 100mm Diameter
---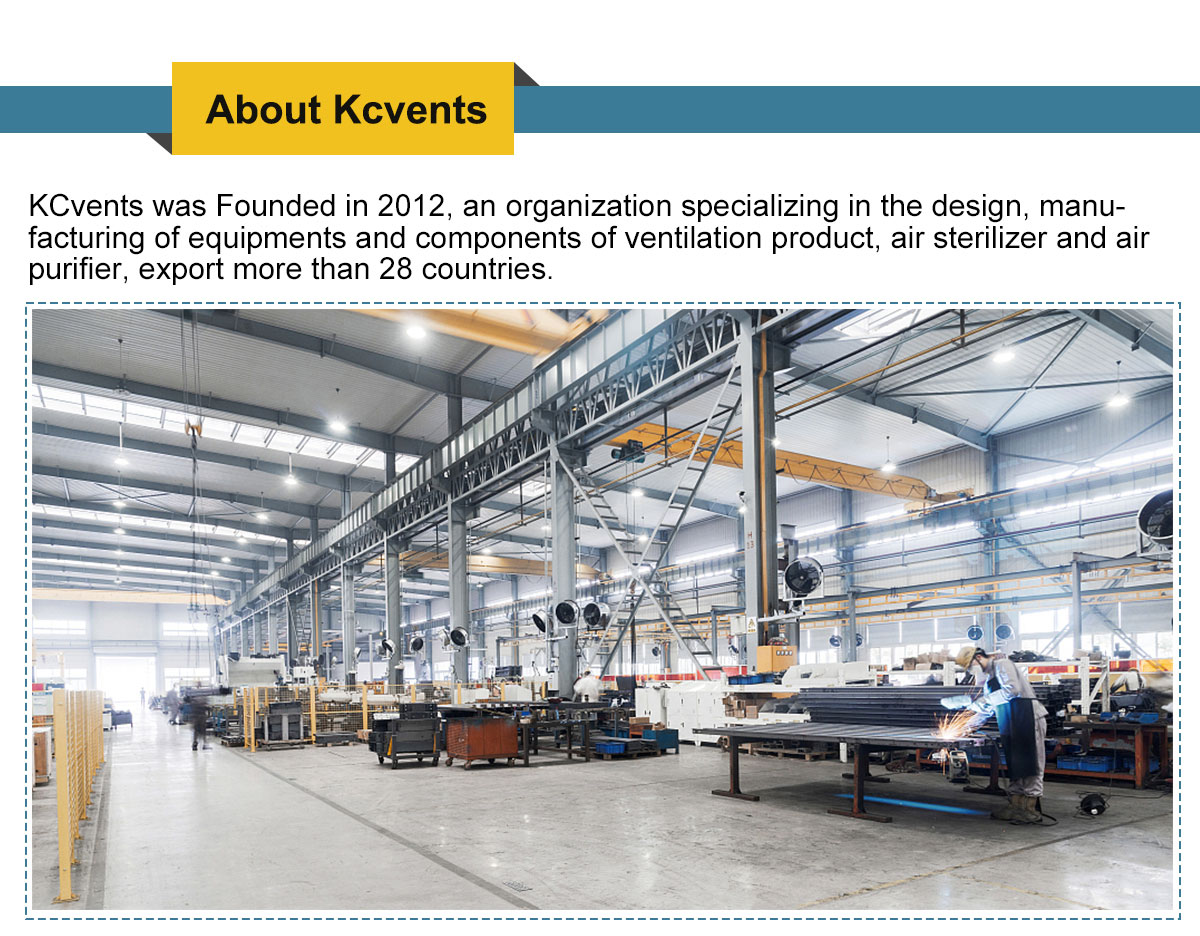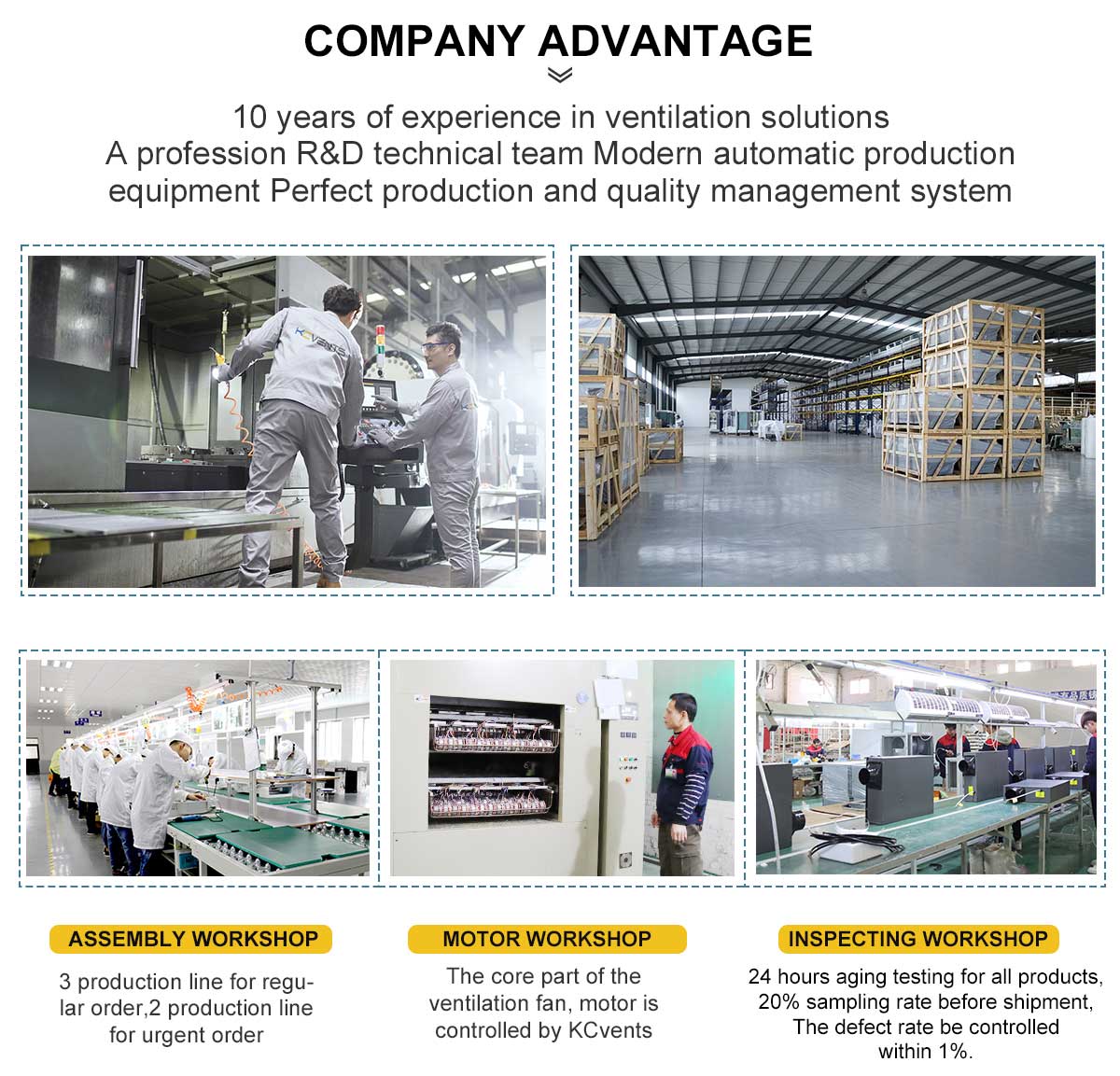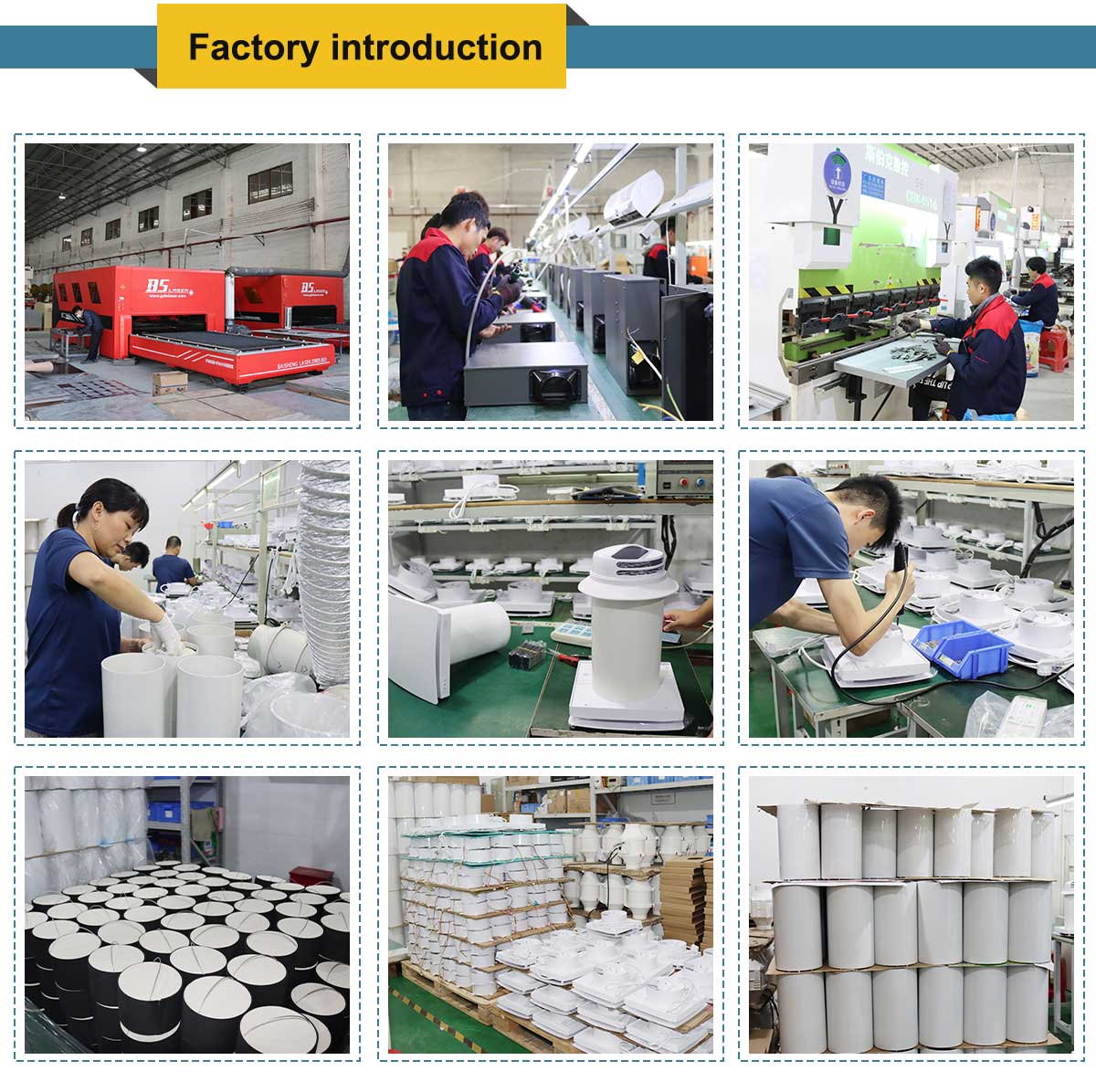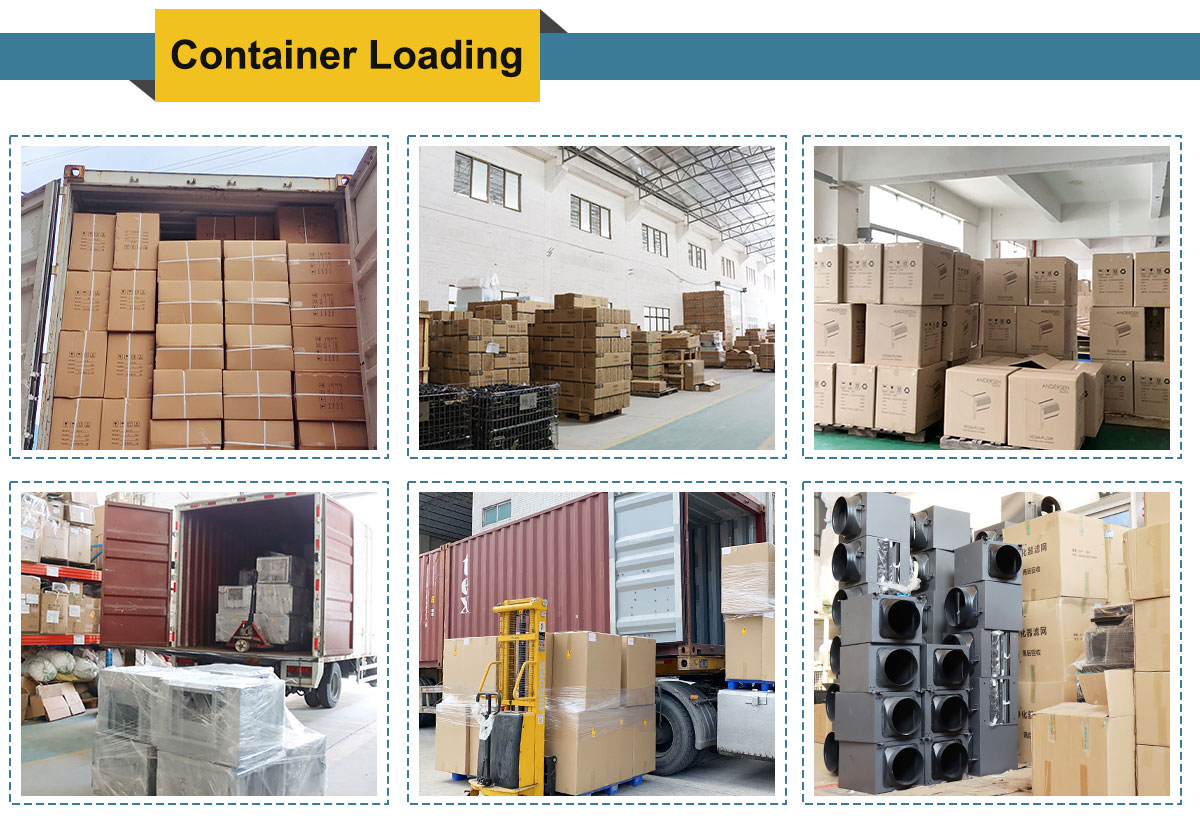 ---
To better ensure the safety of your goods, professional, environmentally friendly, convenient and efficient packaging services will be provided. EOM acceptable.
KCVENTS has a large experience designing and producing air curtains,air handling units, fan boxes, fan filter units, axial fans, centrifugal fans, mixed flow fans and other special and OEM equipment. We export our products to more than 45 countries worldwide. Loyal to our commitments regarding our customers, our products fulfill the highest standards of quality criteria. We are proud of our highly qualified team composed by master engineers, designers, specialized technicians and skilled professionals, ready to assist you in any questions you may have in design, installation or service maintenance requirements. Air curtains market leading Ventilation product leading Producing +7 years Exporting +45 countries Experimented R+D+i Continuous improving Complete range, all applications University knowledge collabora.