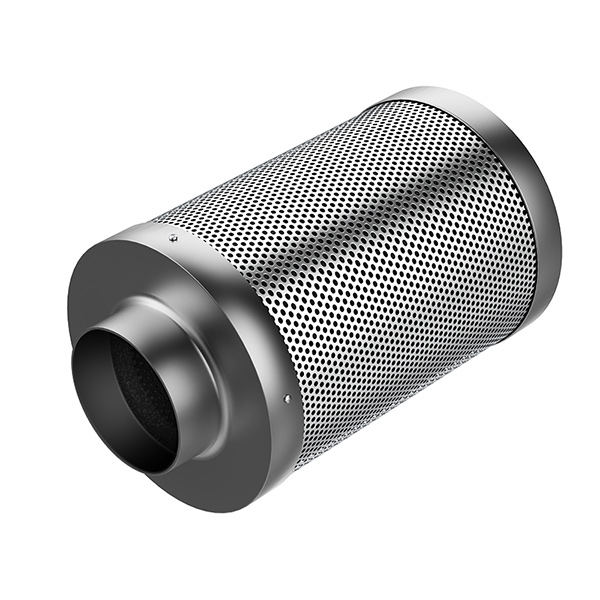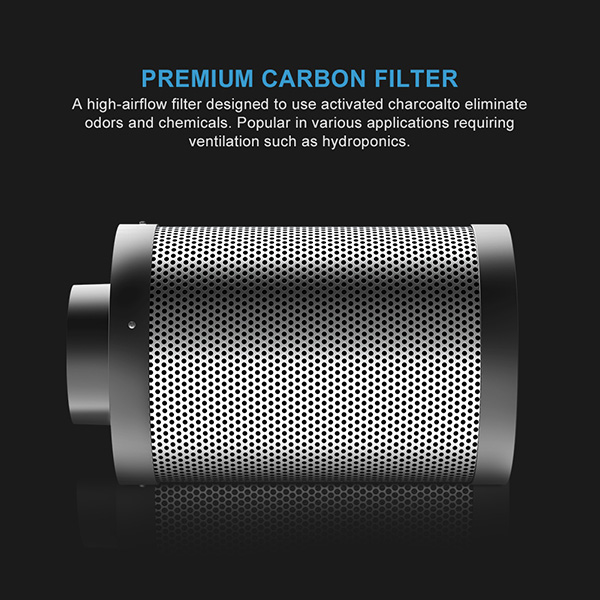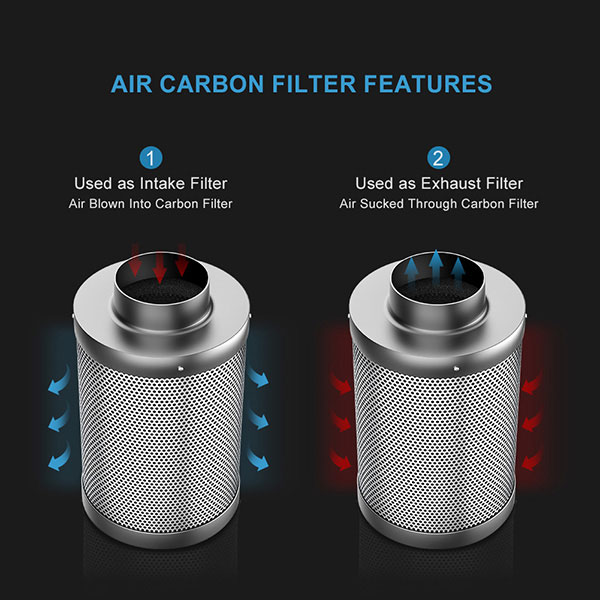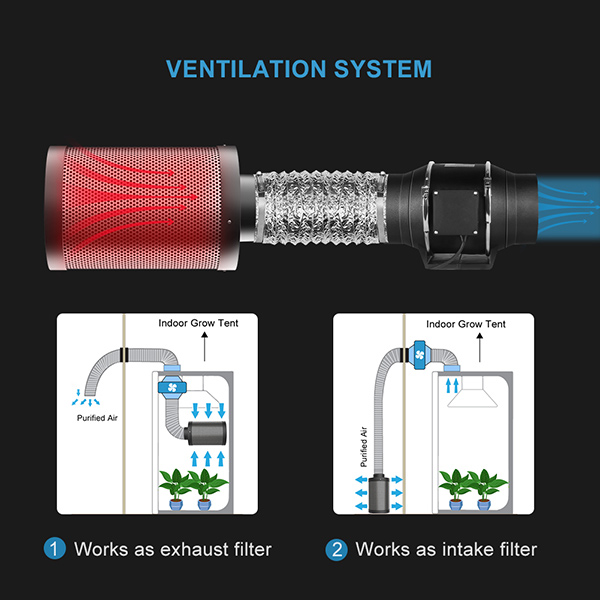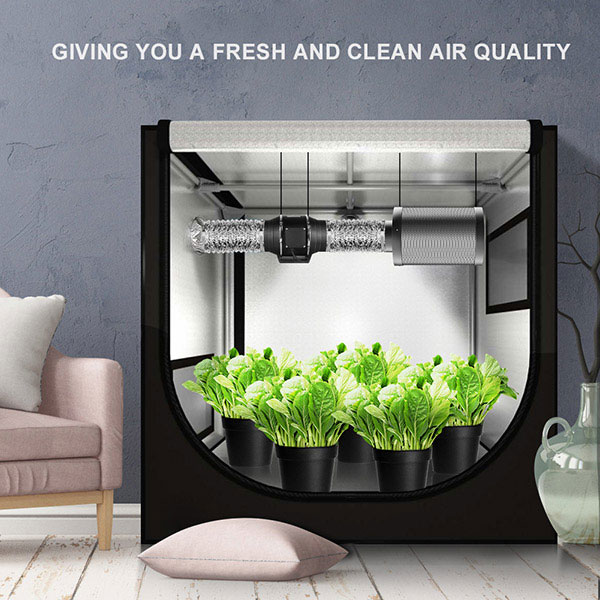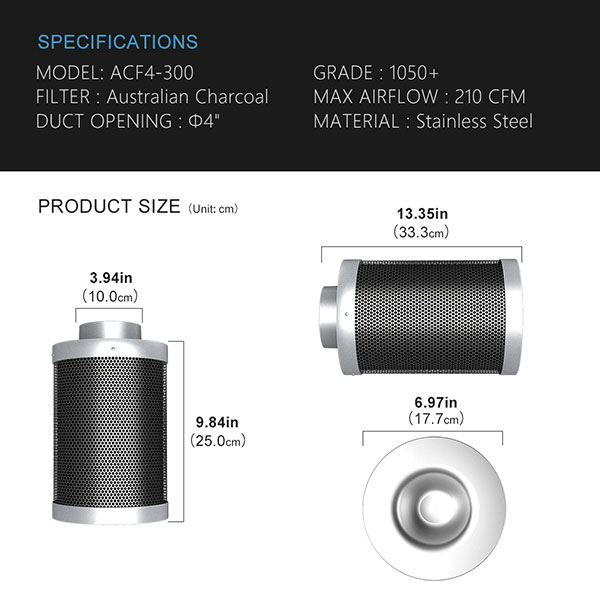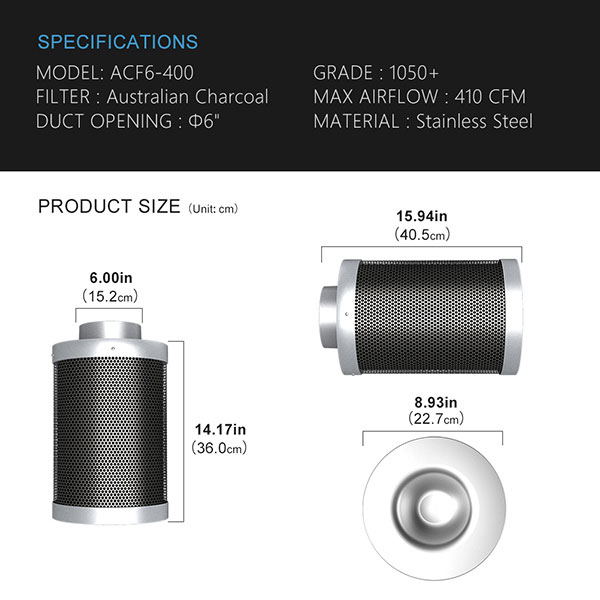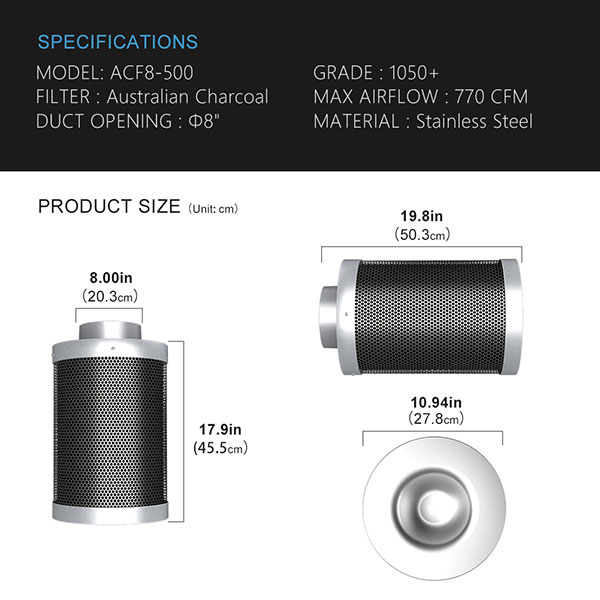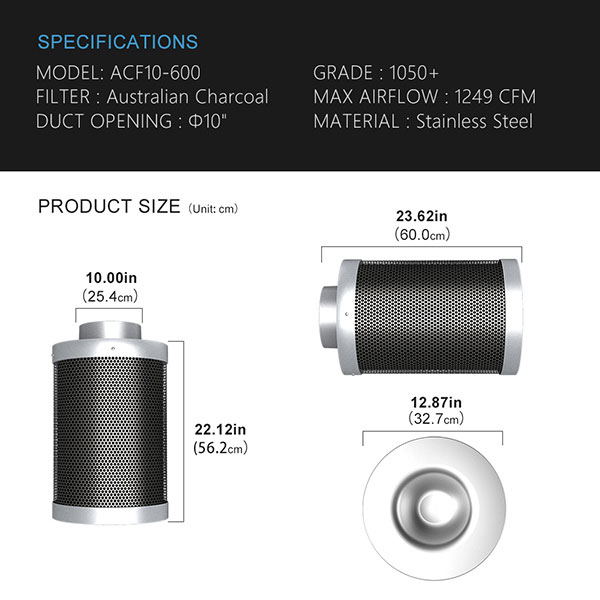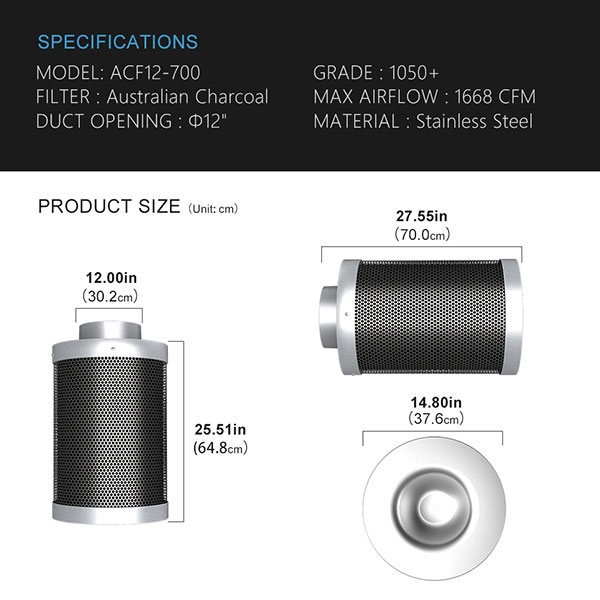 Hydroponic Carbon Filter
---
Designed to eliminate odors and chemicals for grow tents and hydroponics room.
Features premium-grade Australian charcoal with higher adsorption and longer life rating.
Contains heavy-duty aluminum flanges, galvanized steel meshing, and clothed pre-filter.
Enables maximum airflow passthrough for both intake and exhaust configurations.
Duct Opening: 4" | Length: 13" | Airflow Rating: 210 CFM | Carbon: Australian RC412 at 1050+ IAV | Thickness: 38mm
KCvents Air Carbon Filter with Premium Australian Virgin Charcoal, for Inline Duct Fan, Odor Control, Hydroponics, Grow Rooms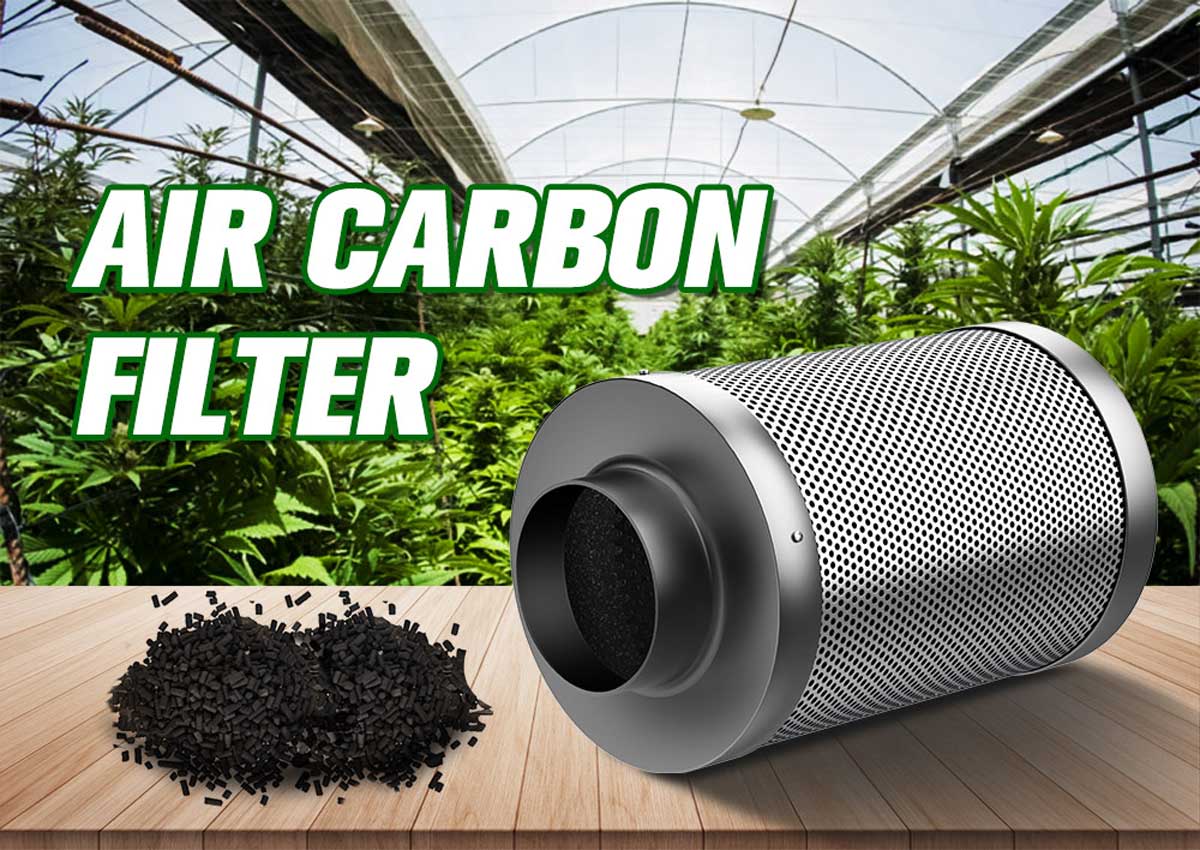 WORKING PRINCIPLE OF CARBON FILTER
The high-airflow duct filter is designed to use activated carbon to eliminate odors and chemicals, popularly used for hydroponics, grow rooms, kitchens, smoking areas, and other ventilation projects. Features premium-grade Australian Virgin charcoal bed. The filter can be used in conjunction with an inline duct fan to act as both intake and exhaust configuration. Heavy-duty construction contains aluminum flanges and dual-sided galvanized steel mesh. The flanges can also be reversed to prolong the life of the filter. Includes a machine washable pre-filter cloth to prevent carbon residue.
---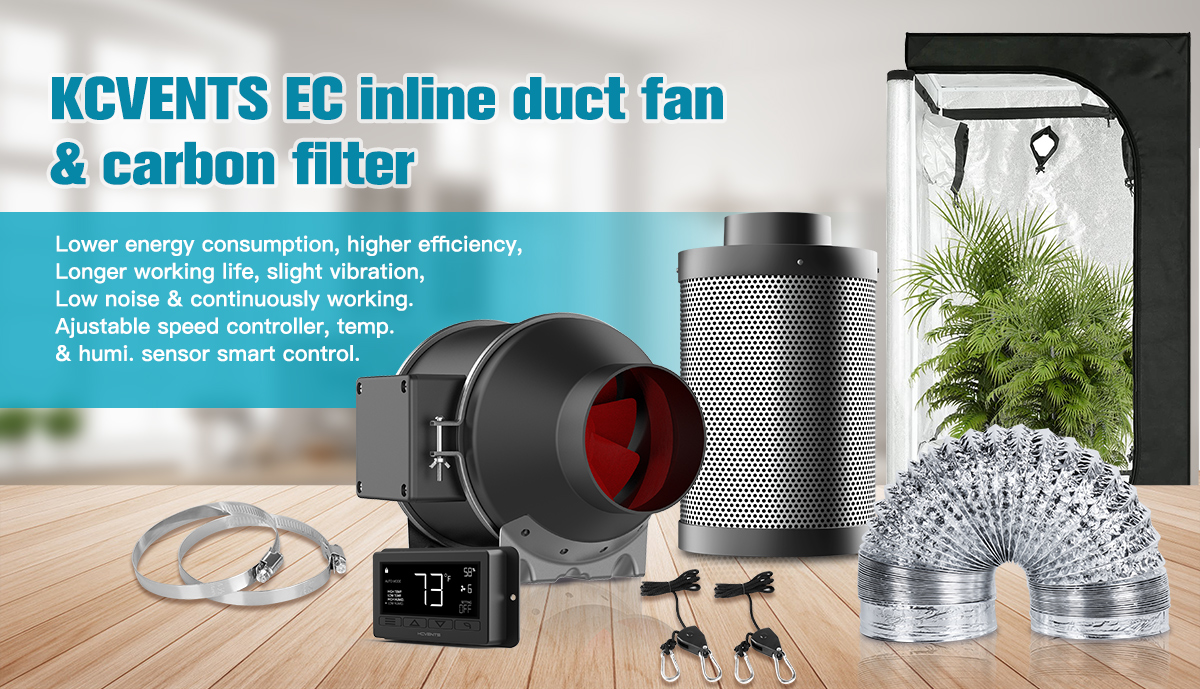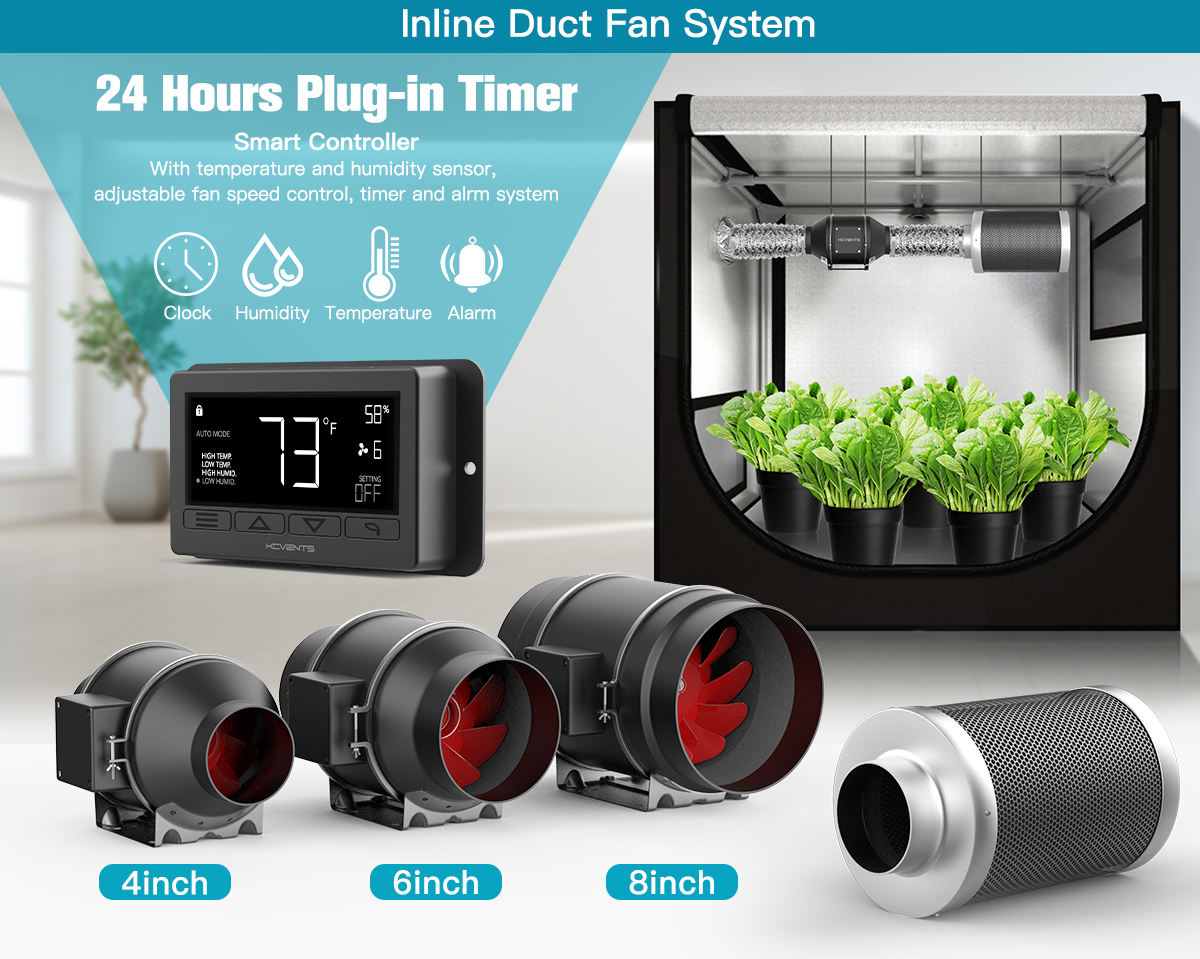 PREMIUM GRADE CARBON
Each carbon filter features premium-grade Australian Virgin charcoal bed rated at 1200+ IAV. It achieves a 38mm charcoal bed thickness and wider mesh openings thanks to a higher microporosity and surface area rating. This combination not only enables a higher adsorption rate without restricting free airflow, it allows the carbon filter to last up to 33% longer.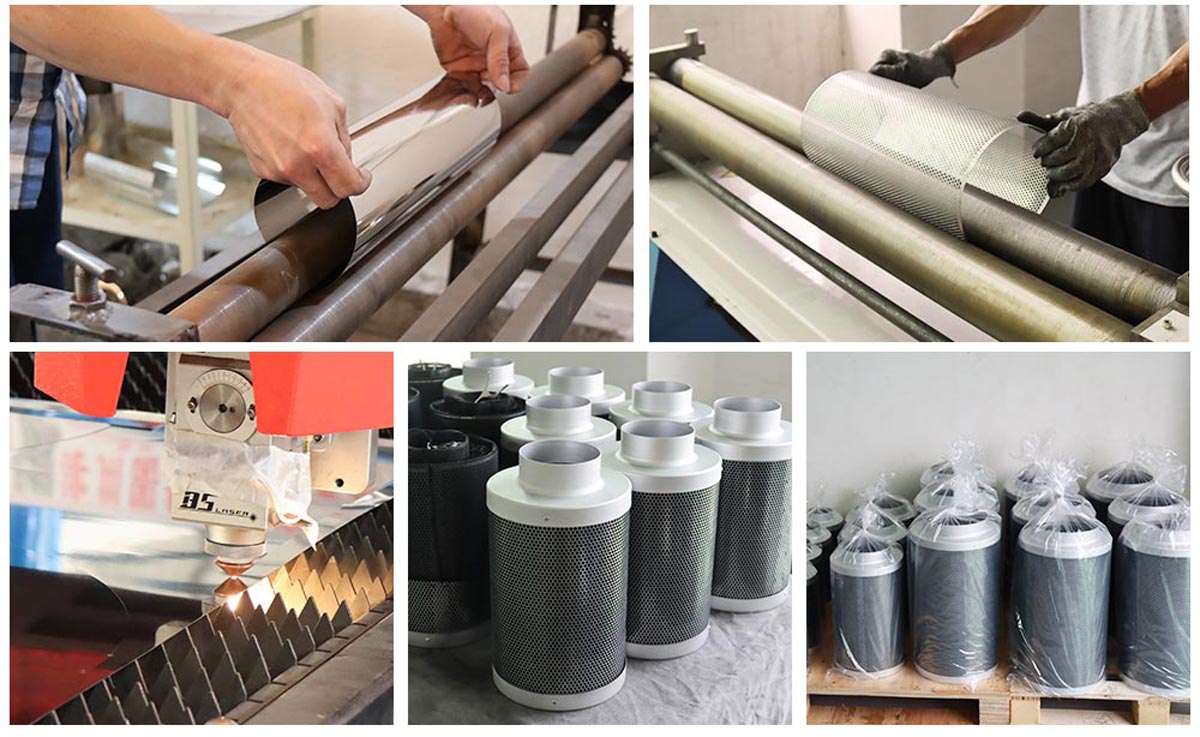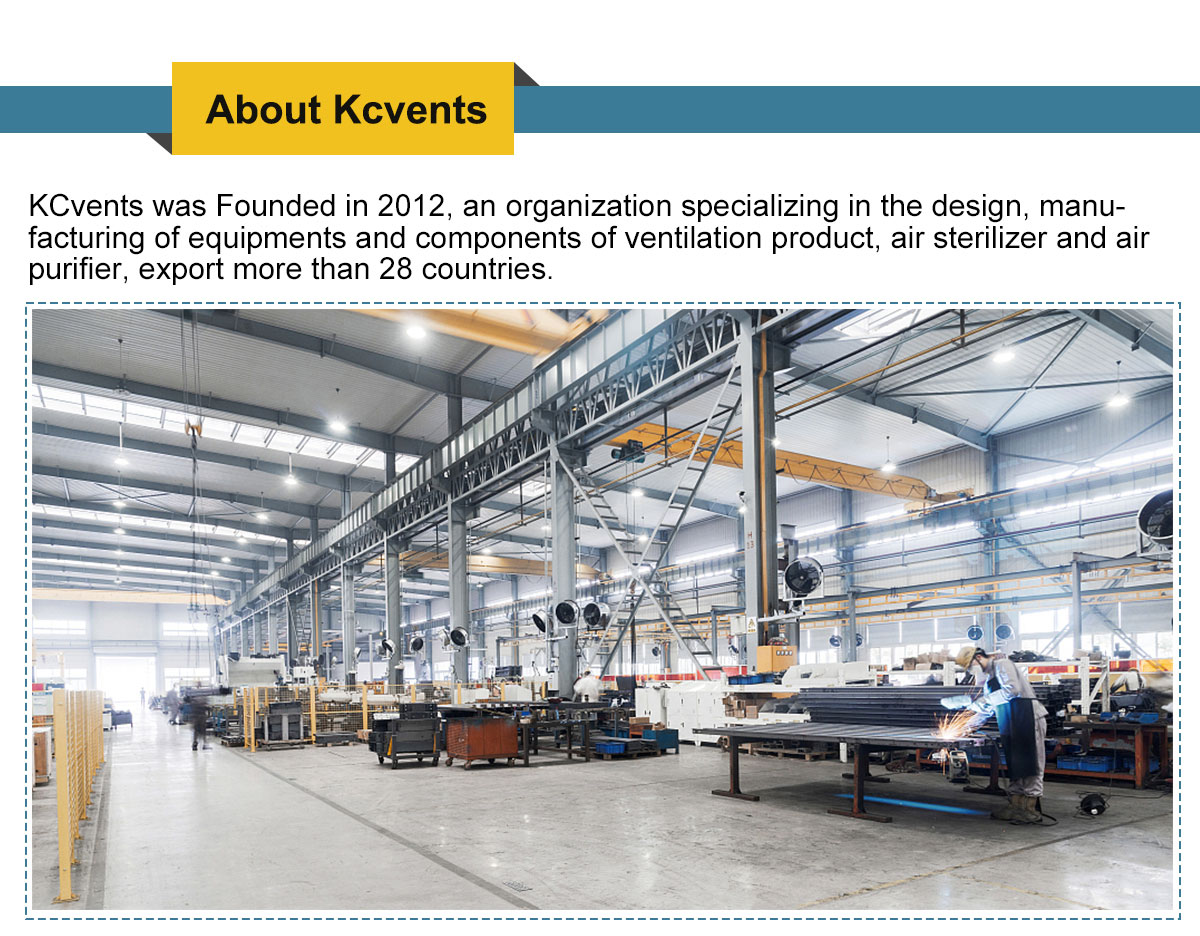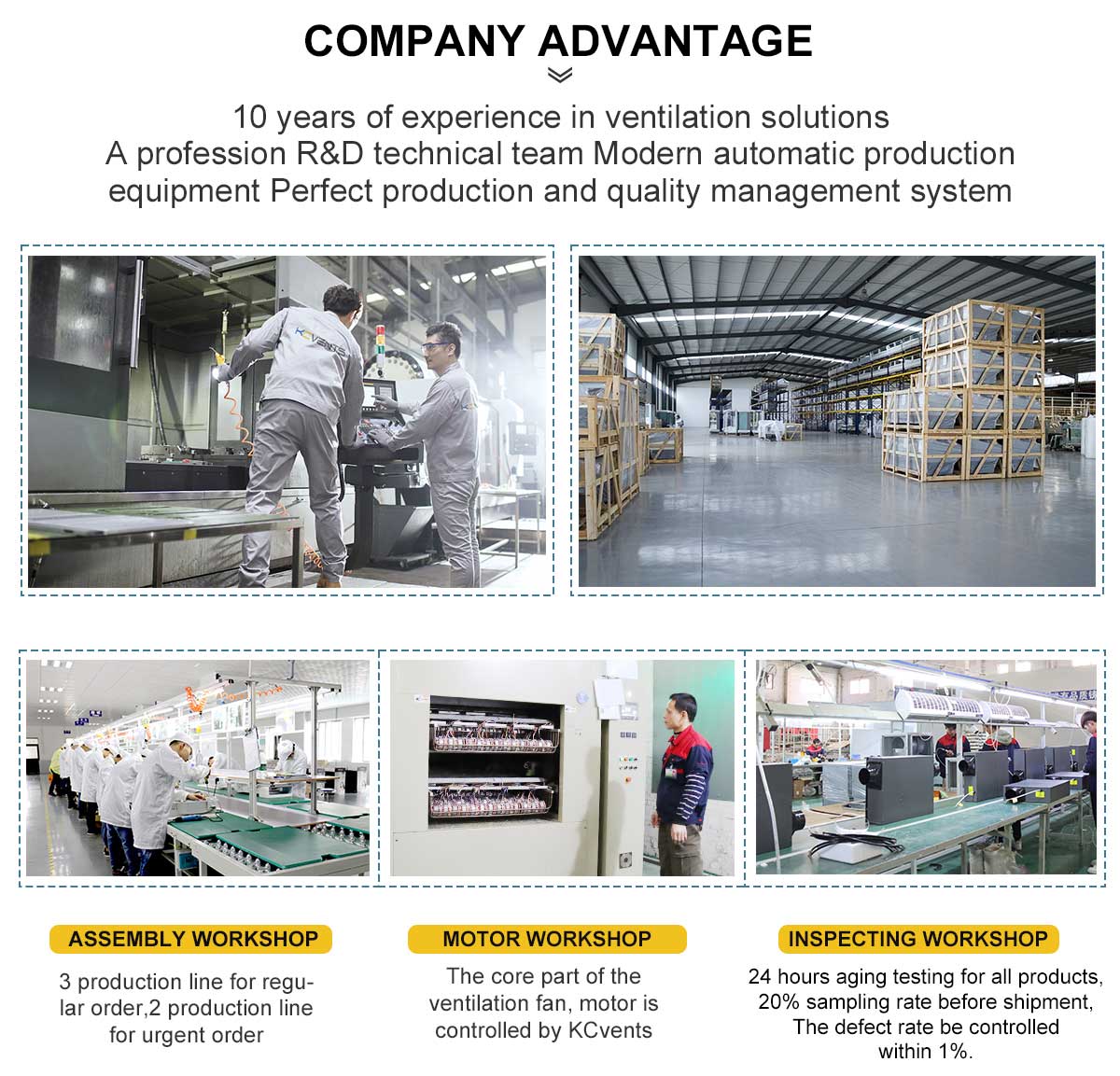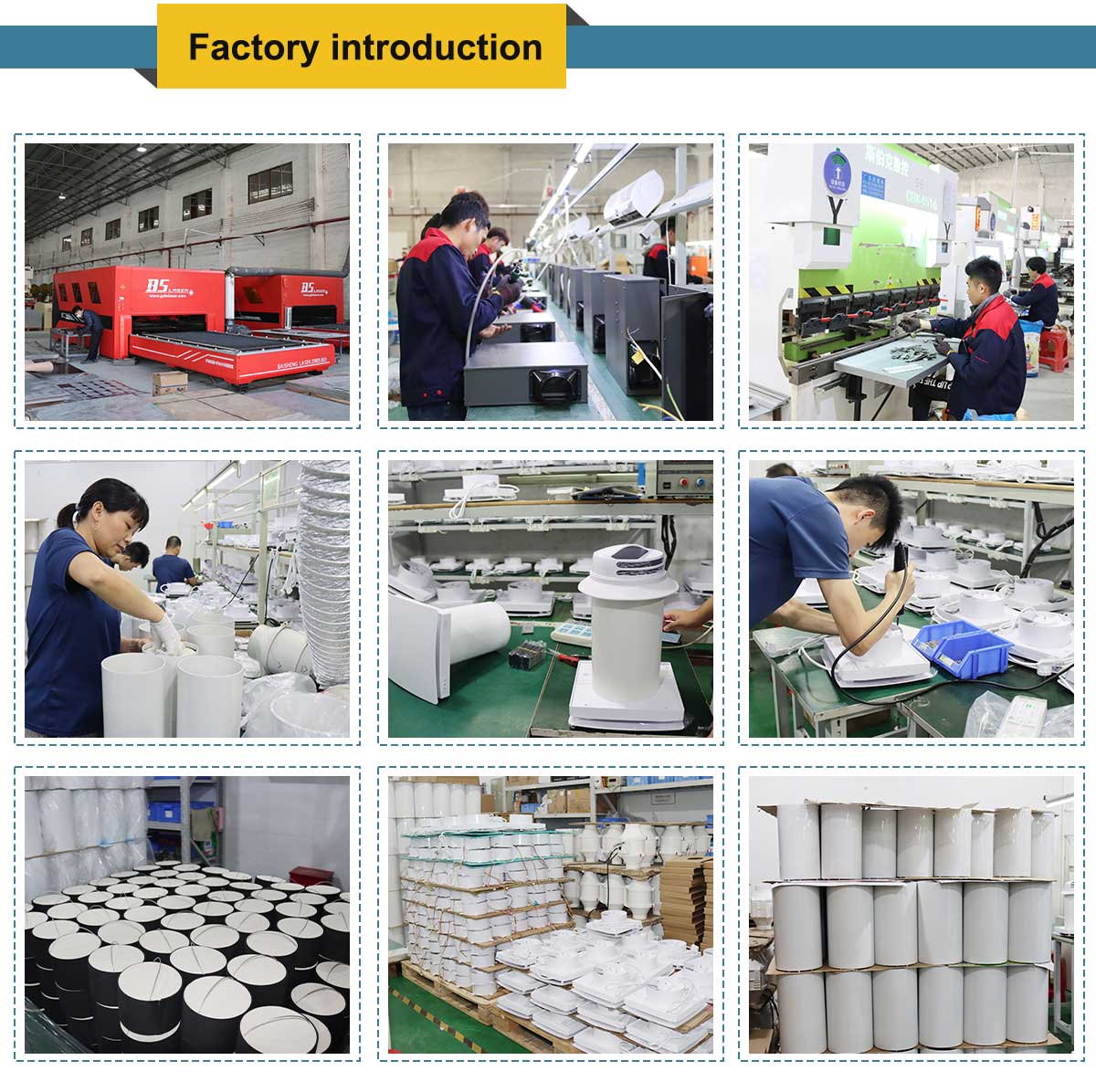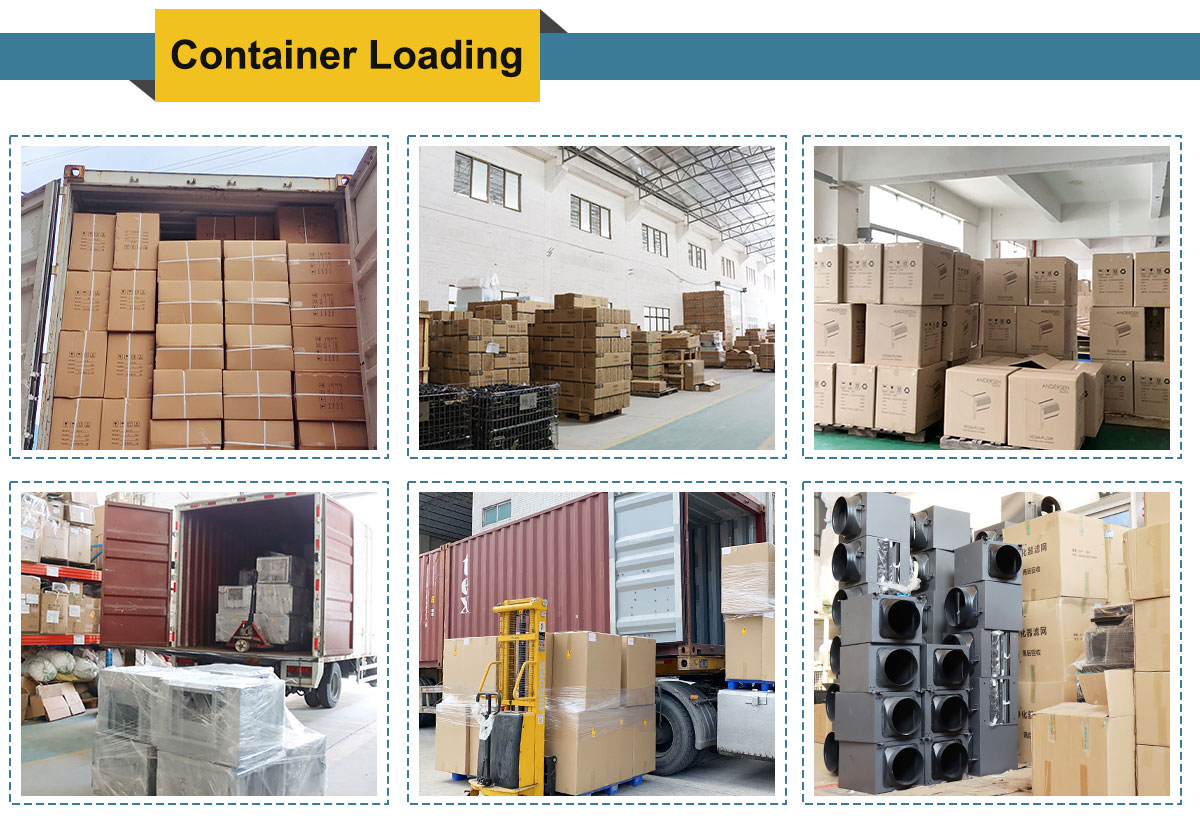 ---
To better ensure the safety of your goods, professional, environmentally friendly, convenient and efficient packaging services will be provided. EOM acceptable.
KCVENTS has a large experience designing and producing air curtains,air handling units, fan boxes, fan filter units, axial fans, centrifugal fans, mixed flow fans and other special and OEM equipment. We export our products to more than 45 countries worldwide. Loyal to our commitments regarding our customers, our products fulfill the highest standards of quality criteria. We are proud of our highly qualified team composed by master engineers, designers, specialized technicians and skilled professionals, ready to assist you in any questions you may have in design, installation or service maintenance requirements. Air curtains market leading Ventilation product leading Producing +7 years Exporting +45 countries Experimented R+D+i Continuous improving Complete range, all applications University knowledge collabora.
---