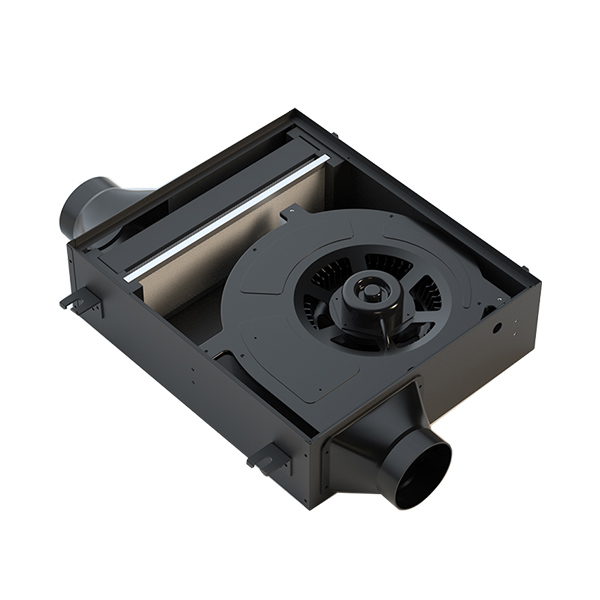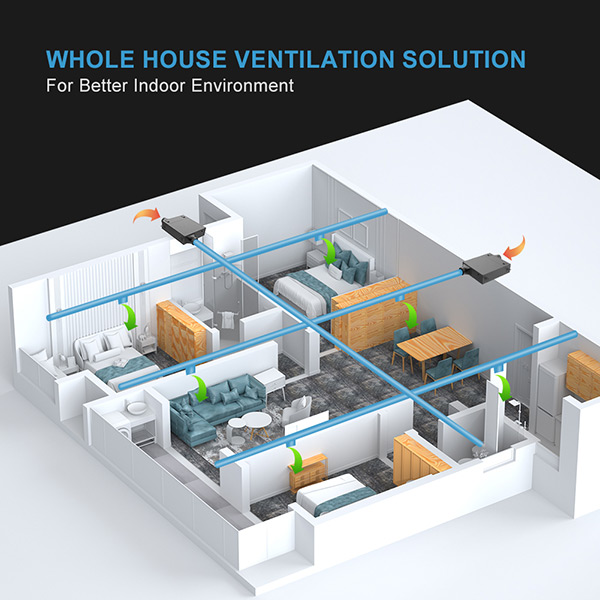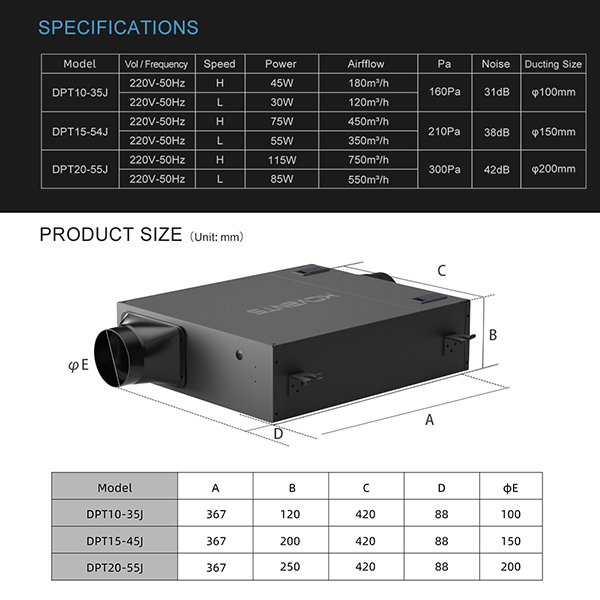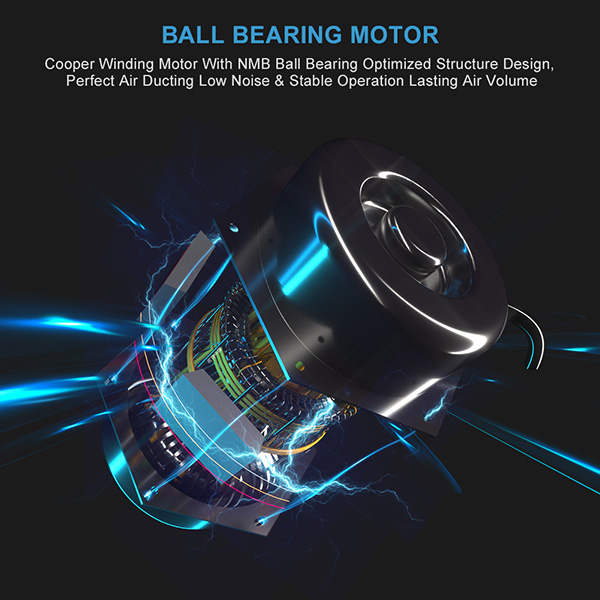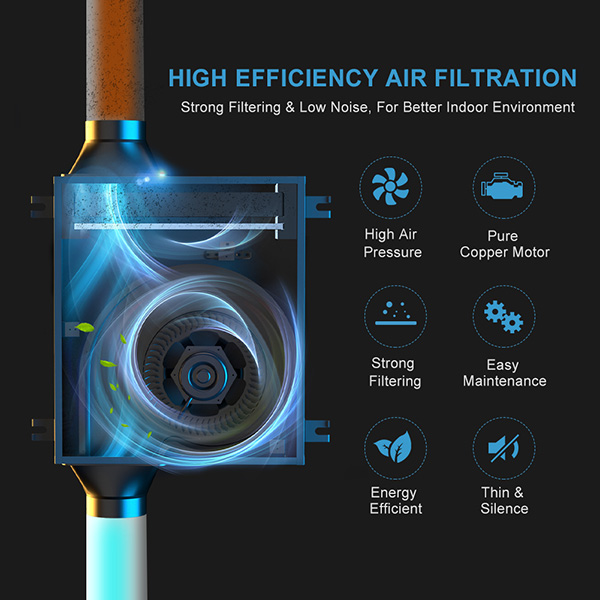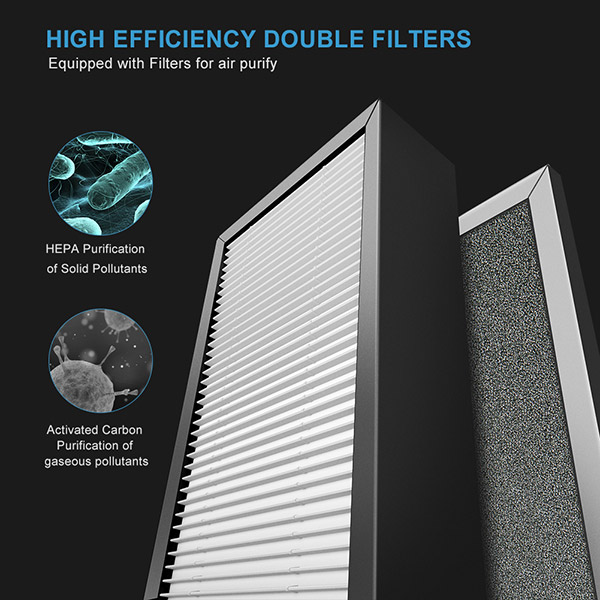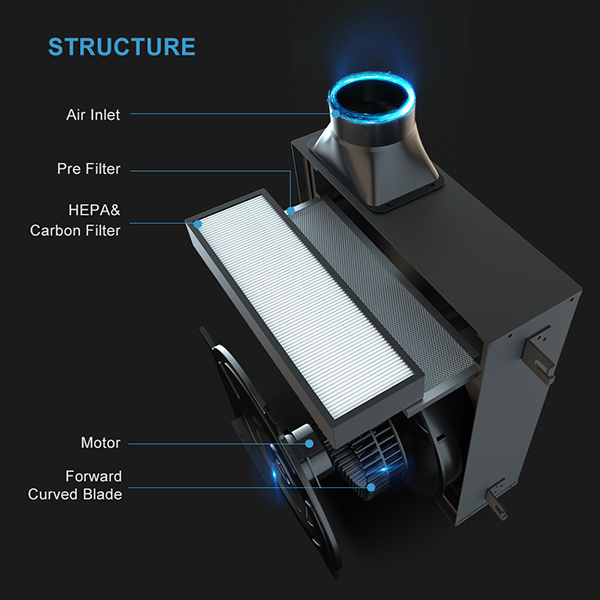 DPT-J Fresh Air Ventilation
---
Metal Filter remove large particles, small insects & pollens.Pre-Filter efficiency up to 90%, filters particles such as mold & spores.
HEPA Filter H11 grade efficiency up to 95%, filters such as virus.
Carbon Activated Filter to absorb formaldehyde, benzene, randon & harmful chemical.
Negative Ion Filter attach to positively charged particles in the room, such as dust, bacteria, pollen, smoke, and other allergens.
Available, depending upon the model, with single phase motors in 2 or 4 poles.
(Mobile terminal:Slide the sheet to the right to see more)
Model
Vol/Frequency
Speed
Power
Airfflow
Pa
Noise
Ducting Size
DPT10-35J
220V-50Hz
H
45W
160m³/h
192Pa
24db
Φ98mm
L
30W
120m³/h
170Pa
21db
DPT15-40J
220V-50Hz
H
60W
250m³/h
240Pa
31db
Φ146mm
L
50W
200m³/h
200Pa
25db
DPT15-45J
220V-50Hz
H
75W
350m³/h
270Pa
35dB
Φ146mm
L
55W
290m³/h
250Pa
28dB
DPT20-55J
220V-50Hz
H
130W
650m³/h
365Pa
42dB
Φ194mm
L
115W
500m³/h
300Pa
38dB
Motors
External rotor motors, IP44, class B, with ball bearings and thermal protection. Electrical supply: Single phase 230V-50Hz.
Working temperature from -20ºC to +40ºC.
On request
Versions protected against corrosion by epoxy paint coating.
Low noise level
Acoustic insulation of 7 mm thickness flame retardant (M1) melamine foam reducing the noise level significantly.
Easy to mount
All models are supplied with four mounting feet to facilitate any ceiling, wall or floor mounting installation.
Installation at any position
Can be mounted in vertical, horizontal or inverted position.
    2 Filters 4 Purification :
Primary Effect Filtering Net: Filtering particulate matter, can be washed
Activated Carbon Fitler: Decomposes Formaldehyde TVOCs & other Harmful Gas
Negative Silver ion Effect Filter: Sterilization and Disinfection
 H11 Grade HEPA Filter Net: Filter PM2.5, Viruses, Allergens & others.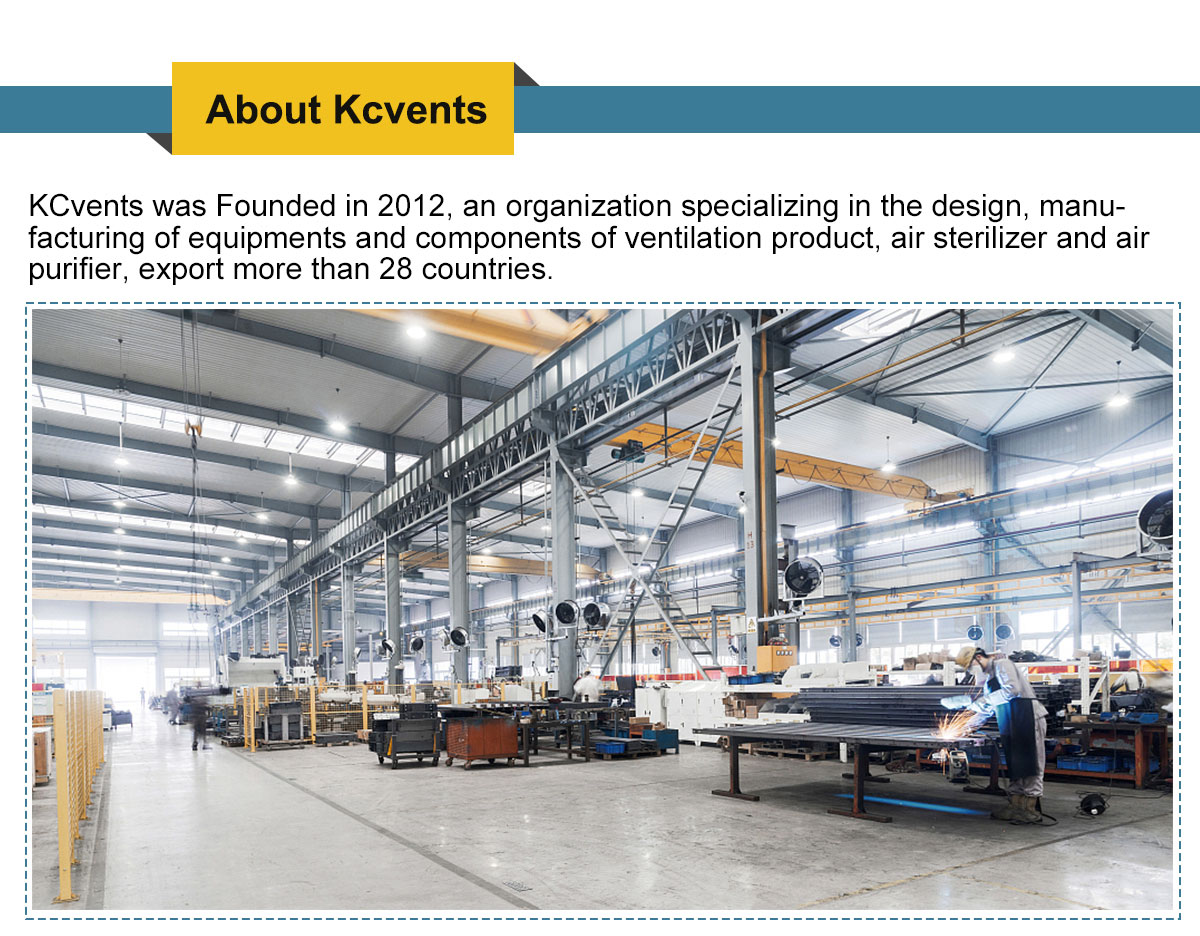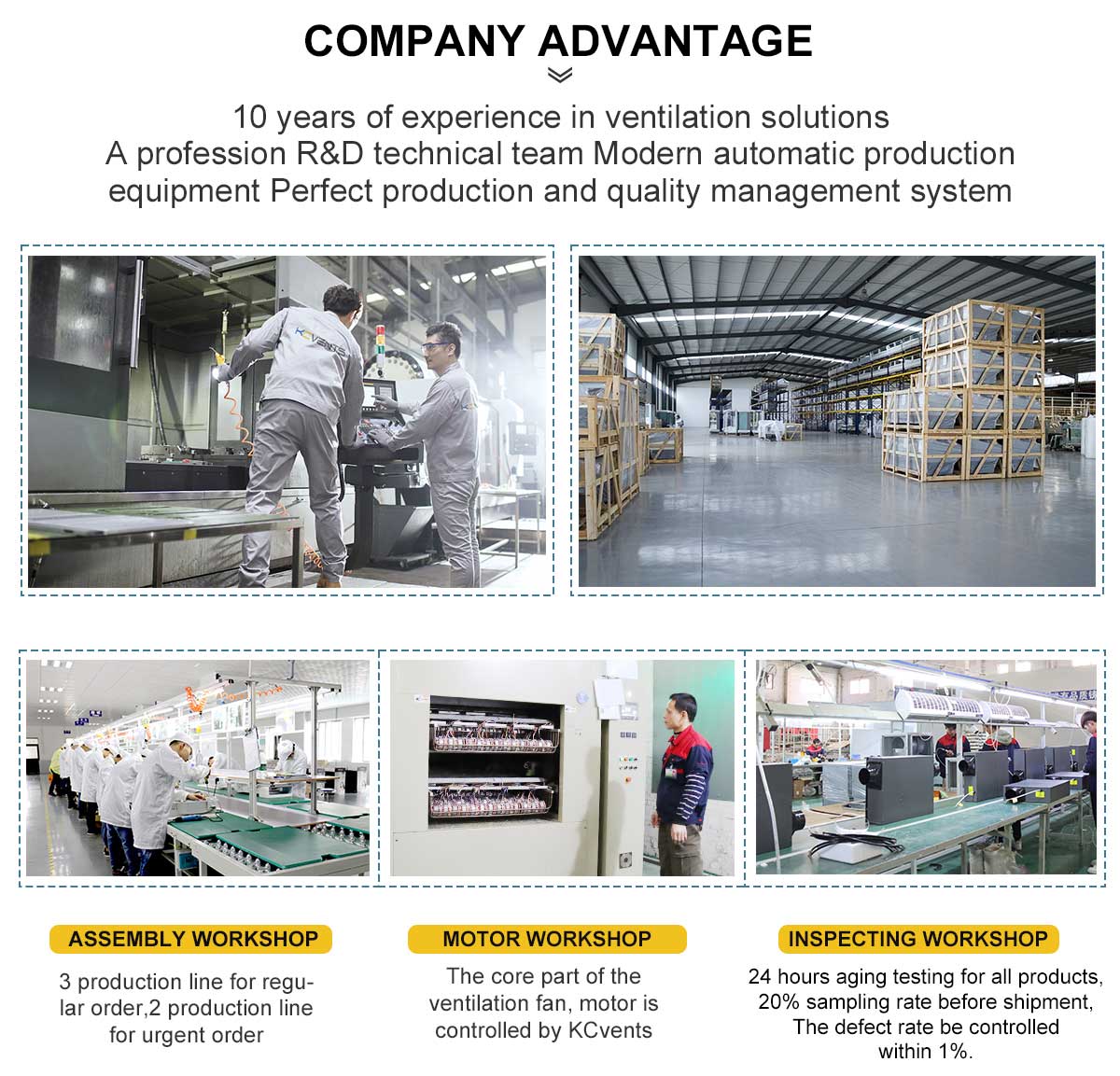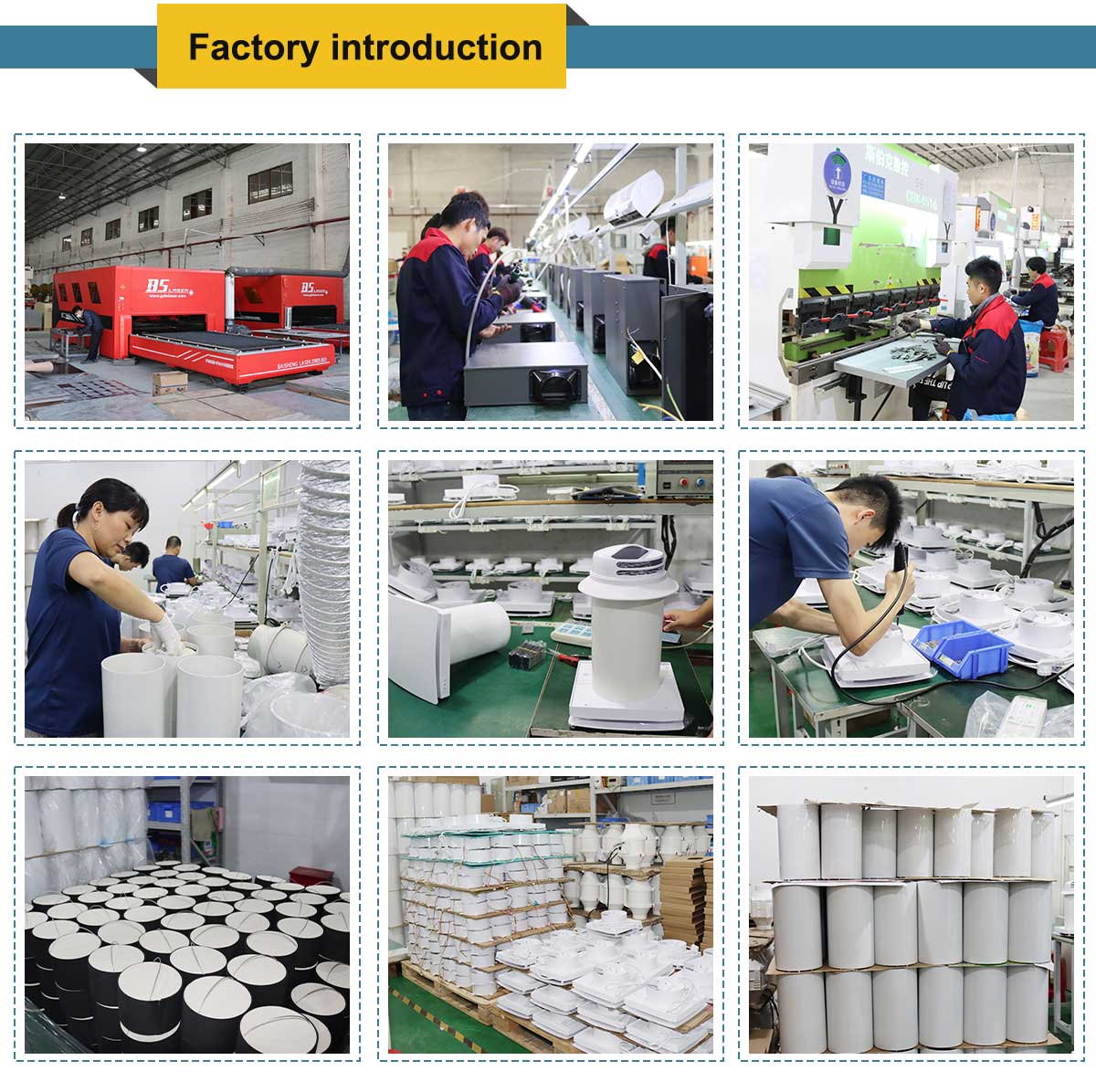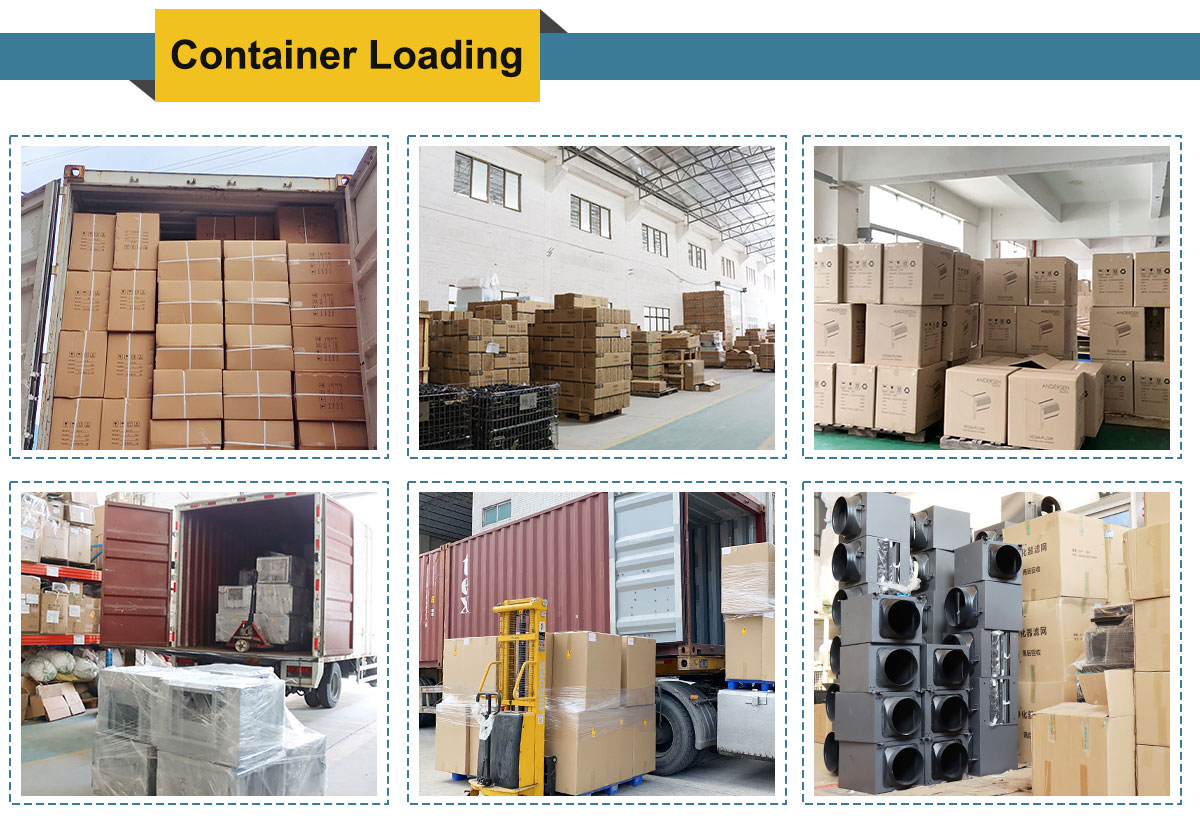 ---
To better ensure the safety of your goods, professional, environmentally friendly, convenient and efficient packaging services will be provided. EOM acceptable.
KCVENTS has a large experience designing and producing air curtains,air handling units, fan boxes, fan filter units, axial fans, centrifugal fans, mixed flow fans and other special and OEM equipment. We export our products to more than 45 countries worldwide. Loyal to our commitments regarding our customers, our products fulfill the highest standards of quality criteria. We are proud of our highly qualified team composed by master engineers, designers, specialized technicians and skilled professionals, ready to assist you in any questions you may have in design, installation or service maintenance requirements. Air curtains market leading Ventilation product leading Producing +7 years Exporting +45 countries Experimented R+D+i Continuous improving Complete range, all applications University knowledge collabora.
---